From our March issue, a selection of thought-provoking, laugh-inducing, and just plain interesting thoughts from the web and the world of parenting.
"Told You So!"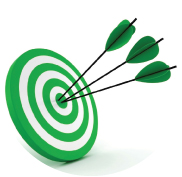 "Last summer I went to an all boys sleep-away camp in NH for the first time for three and a half weeks, much to my parents' despair. They didn't want me to go as they thought I was too young and would be very homesick. I ended up convincing them. At camp I didn't have time for homesickness because every minute of the day you are doing something fun. I learned how to water ski and I got an award for it, I was on the swimming team, played tennis, shot arrows at archery, went hiking, played my favorite sport, lacrosse, and much more. All these things combined plus being outdoors and making new friends never gave me a moment of homesickness. I proved my parents wrong."
—Alexander Sheikh, 11-year-old from NYC, whose nagging, confidence, and sheer willpower convinced his parents to send him away for almost an entire month…a length of time they'll surely be more comfortable with next year, but no doubt miss their son just the same (that'd be boatloads!); read about dealing with parental separation anxiety at nymetroparents.com/camp-parents
"Lazy is not part of my vocabulary."
—response from one stay-at-home mom on Anderson Cooper's recent broadcast pitting SAHMs against working moms (one of whom, on air, proclaimed being a full-time mom to be "an excuse to be lazy!"); the show sparked a firestorm of response (predictably) and seems to have reignited these "Mommy Wars" we all just want to end, already. Join the ongoing conversation at andersoncooper.com or @andersoncooper. And read a great post from mom of two and award-winning NYC blogger HerBadMother.com in her post "The Mommy Wars, Redux: Why Can't We All Just Get Along?"
More On Judging Moms
"I'm still not convinced that there is such a thing as a 'mommy war' [but] let's just say I believe this so-called war has a happy ending: Our kids turn out fine, we make mom friends, we realize we have more in common than we don't, and then we put on Kenny Loggins and go have a big dance-off in the barn."
—Brooklyn mom (of two daughters), blogger at Mom-101.com, and writer Liz Gumbinner, in a Babble blog post titled "Outrage: Very Good for Ratings" (@Mom101)
"Every person in this chamber can point to a teacher who changed the trajectory of their lives."
—Barack Obama, 2012 State of the Union address, "An America Built to Last"; read about Educate to Innovate at whitehouse.gov/issues/education and learn how public-private partnerships are harnessing the power of media, interactive games, hands-on learning, and community volunteers to reach millions of students over the next four years, inspiring them to be the next generation of inventors and innovators.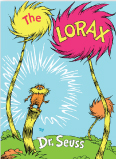 "I biggered my factory.
I biggered my roads.
I biggered my wagons.
I biggered the loads…
I went right on biggering…selling more Thneeds.
And I biggered my money, which everyone needs."
—the greedy narrator of Dr. Seuss's prescient 1971 kids' book The Lorax, the whimsical tale with a powerful message about conservation and caring; Dr. Seuss Enterprises and Random House have partnered to sponsor The Lorax Project to raise awareness of environmental issues and inspire earth-friendly action by kids of all ages—check out what you can do (and find cool free downloads) at theloraxproject.com and go to nymetroparents.com/lorax-help for some specific ideas especially for kids; and celebrate Read Across America on March 2—this year's theme is green—in honor of Dr. Seuss's birthday —then bookmark seussville.com on your computer for Seussical fun anytime!
"Laughter is contagious."

—Kidz Timez, an amazing online news source and community platform for kids, by kids, who brought this fabulously fun video to our attention—click play below and let the grinning begin (then thank us @NYMetroParents).