Related: insightful parenting quotes, parenting advice, parents on summer camps, feelings on adoption,



From the NYMetroParents June summer activities issue, a selection of thought-provoking, laugh-inducing, and just plain interesting facts and quotes from the web and the world of parenting.
"This animal instinct to protect my young is a strength within me I never knew existed. I have evolved into this Superwoman that can get through just about anything.... Putting their needs, wants, and desires first takes a lot of strength.... Being a mom is empowering.… This is what I was meant to be. A mommy. And, I couldn't be happier with my title...or my newfound mommy muscle."
—Tara Lotufo (@secretsofamom), a mom of two who's "living life with the crusts cut off" in Oceanside, Long Island, on her blog Secrets of a Momaholic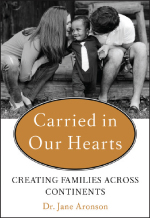 "One day, when [my daughter] was about five years old, I heard her talking to a young friend about where she came from. Bailey very matter-of-factly summed up her situation by saying: 'My mommy didn't carry me in her tummy; she carried me in her heart.'"
—Shari Hershon, NYC-based fashion designer and editor who, with her husband Spencer Jones, adopted a girl from China; Hershon and other adoptive parents from Brooklyn, Long Island, Westchester, and beyond share their stories in Carried in Our Hearts: The Gift of Adoption by Brooklyn-born pediatrician Dr. Jane Aronson (@orphandoctor), a book of love, struggle, family, world travel, and the most personal of journeys (Tarcher/Penguin).
"
Moms know better than anyone: A pretty face that doesn't bathe the kids or help put them to bed each night is worth nothing.
"
—the gals at Wee Westchester (Elizabeth Detmer, Elizabeth Leach, and Brooke Lea Foster) introducing the winners of their search for the county's "hottest dads"—who had to be as beautiful on the inside as they are on the outside; get the scoop on where to shop, date night ideas, and more at weewestchester.com.
"[On Father's Day], take a few moments to just observe dad. I promise that if you watch us long enough, you'll see a deep breath, a wiped tear, or a lingering gaze.
At any moment you may see serenity, awe, or fear. And if you could hear our thoughts at those moments we'll be saying 'I want this to last forever.'"
—T.J. McCormack (@TJMcCormack), a born and bred Westchester guy who currently hosts a daily weekday morning show on WVOX 1460 AM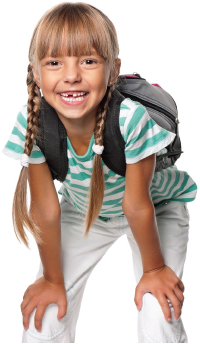 "I love my kids!
And I love when
they're not home!
Start, camp, start!"
—Ellen Seidman, a local mom of two, in a post called "Relax, Will Ya?" from last summer that still resonates—it's the standard line of parental thinking this time of year, after all; Ellen blogs about much more serious and heartfelt matters, too, at lovethatmax.com.
More CHILD RAISING Articles
Indulge in Gift-Giving Instincts Without Spoiling You Kids
5 Negative Traits That Will Benefit Your Tween in the Future
NYMP Q&A: Do Fathers Matter?
What to Do About Your Child's Bad Language
Sick Day: A Plan for When Your Child Stays Home From School

Be a good fellow parent and share this with a friend who would be interested
Local CHILD RAISING Sponsors
See Our CHILD RAISING Directory