CLEAN NOSES

—Just washing your hands may not be enough to avoid cold and flu germs. NOZIN nose sanitizer claims to provide another defens.e Their nasal swab, for ages 6 and up, supposedly reduces nasal germs up to eight hours with a blend of ethyl alcohol and natural ingredients to kill staph and strep bacteria and to block rhinovirus and influenza; it sounds great for airplane flights when you are breathing in re-circulated air.  Ten pre-filled swabs cost $9.95 for 60-plus doses; 30 swabs are $14.95.  At GNC or www.NOZIN.com.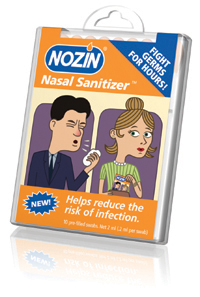 —But if you do get sick, you can try relieving nasal congestion with Vicks Early Defense Nasal Decongestant Spray. The spray turns to gel in the nose so it stays put. For ages 6 and up. $10.99 at drug stores or at www.vicks.com.  

—And Cold-EEEZ has new Organix organic cough and sore throat drops, made from organic peppermint oil.  Orchard cherry, golden honey lemon, dark chocolate mint and purely peppermint flavors are for ages 5 and up; $2.49-$3.99 for a package of 24 at supermarkets and drug stores.  For more information, go to www.coldeeze.com.


CLEAN SAVE

    Go green while you clean.  Drop & Clean are concentrated cleaners in pouches that dissolve in water, so there is little waste and less packaging.  The multipurpose cleaners, lavender scent Festival and pine Pinalen, clean and deodorize floors, kitchen counter tops and toilets.  Sold at Shop-Rite or www.dropandclean.com.  Glass Plus also has dissolvable refills, an ammonia-free formulation that can be used in an empty trigger bottle.  The refills come in packages of two, and cost $2.69, the same as a new bottle of Glass Plus, so, so you 'get one free'.  At Kmart and Target; www.glassplus.com.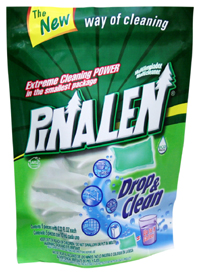 NO MORE WOUNDED KNEE
    Crawling babies now have pants just for them. 
Comfy Crawlers
are padded with foam in the knee, shin and tush, so infants don't bruise their tender young skin as they crawl.  And when they start toddling, the cushioning pads their falls.  In denim, khaki and corduroy, for sizes 6-24 months; an elastic waist makes them easy to take on and off.  From Gissy Bella, $28-34 at
www.comfycrawlers.com
.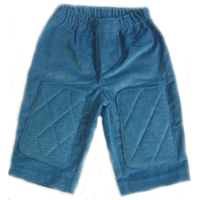 DOUBLE SUPPORT
    La Leche League Internationalsupports nursing moms in more than one way. Its new line of
nursing bras
offers the intimate support nursing moms need, and a portion of the sales benefits La Leche League in its international mission to help breastfeeding moms and babies.  You can feel good about yourself inside and out with sports nursing bras, plunge and strapless bras for nights out, and a 'hands free pump bra' that works with electric breast pumps.  The bras, by Q-T Intimates, are $19.50-$28 at
www.LLLIbras.com
.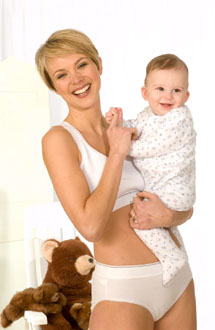 QUICK DRY


    If you think waiting for your nails to dry after a manicure is time better spent with your kids, try quick-drying
Dazzle Dry
nail polish.  The phthalate, toluene and formaldehyde-free polishes are also formulated without nitrocellulose, to stay true to color and chip less than other polishes. Dazzle's are called lacquers; they're $9 and come in nine colors. A complete kit, with nail prep, top and base coats, and any three lacquers, is $54 at
www.dazzledry.com
.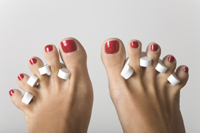 BURP LESS

    The new
Playtex Drop-Ins
system has collapsible liners that allow a steady flow of liquid, with no air reentering and causing excess gas.  The silicone nipples have a raised texture that closely simulates a breast nipple.  Babies using the bottles are said to show less signs of colic, and are able to switch easily from breastfeeding to bottle-feeding.  And moms who are pumping can pump directly into the liners to store milk.  Playtex Drop-Ins System is available at Target and at
www.playtexproducts.com
.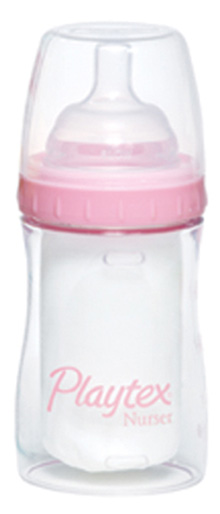 DON'T SKIP THIS

    Skip Hop has even more ways to carry baby essentials in style. City Chic, with a removable clutch, is made of laminated canvas trimmed in leather, so it's water-resistant inside and out.  It can be used as a stroller bag or a tote, and has a changing pad and side bottle pockets.  In four patterns, including West Side Wave and Columbus Circle; $150 at www.skiphop.com.