New York City's three library systems are teaming up to give children and teens across the five boroughs the opportunity to eliminate their prior fines and fees and regain their library privileges in the joint New Chapter program, which launched yesterday and runs through October 31.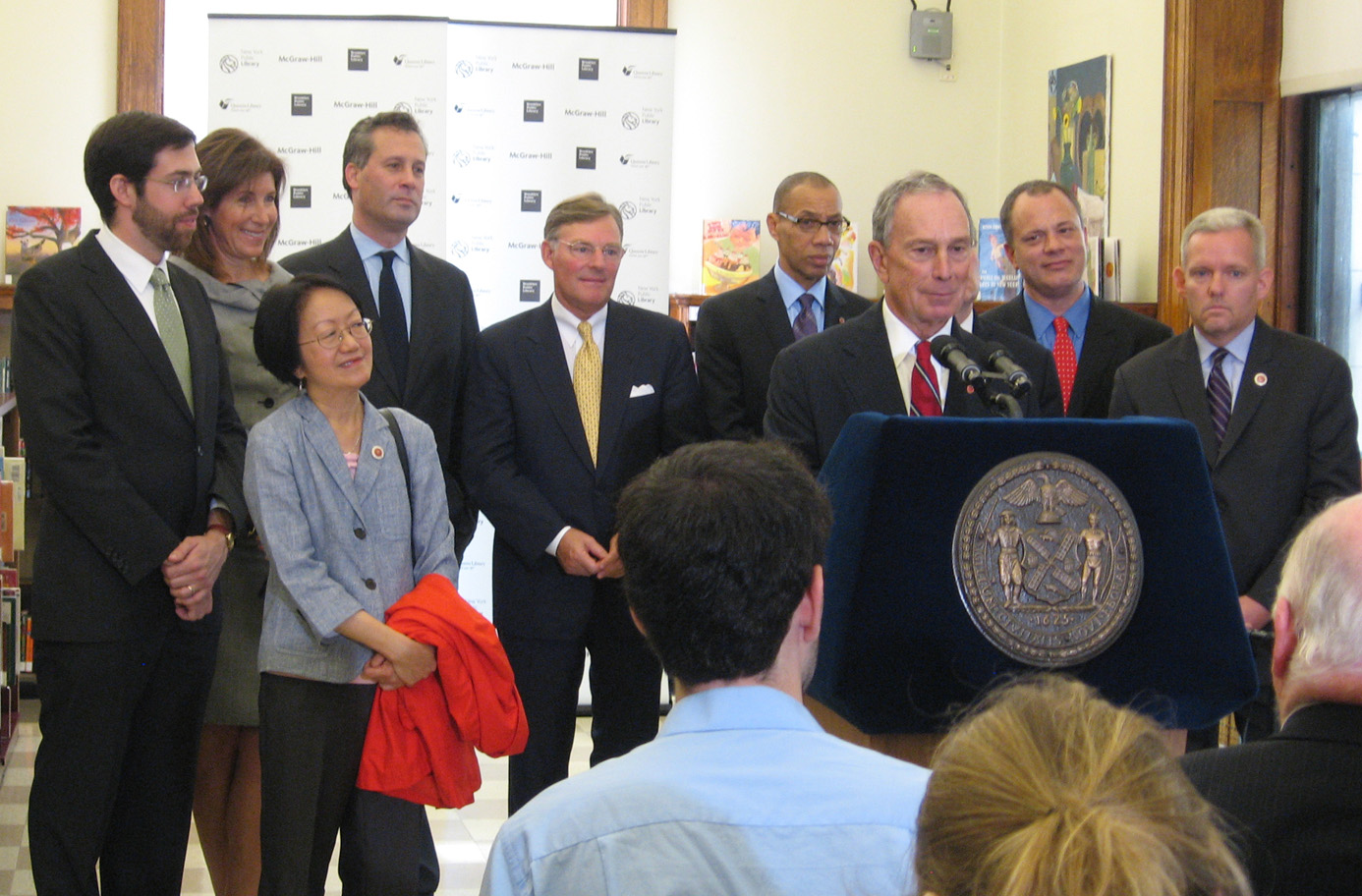 Mayor Michael Bloomberg announced the launch of the New Chapter program at the Seward Park Branch Library in Manhattan on September 22.
Patrons ages 17 and younger will not be charged late penalties when returning overdue books. The program is designed to encourage children and teens to return to their libraries and check out new materials without the fear of having to pay large, longstanding fines. With the new school year underway, giving students access to their public library is more important than ever.
The goal of this program at The New York Public Library (NYPL), Brooklyn Public Library, and Queens Library is to welcome children and teens back to their local libraries. When patrons accrue $15 or more in fines, their library temporarily suspends their borrowing privileges until the fine is paid. Across the city, nearly 100,000 kids and teens will benefit from the New Chapter program.
"It is unacceptable that one innocent mistake -- forgetting to bring back one book -- could keep young patrons out of their local libraries," said NYPL president Anthony W. Marx. "Our priority is to keep kids reading, more than to collect fines that many of them simply cannot afford to pay. We believe this program will bring kids back to their local libraries, encourage them to become lifelong readers, and open new doors of opportunity for them. That is priceless."
The New Chapter program was made possible, in part, by The McGraw-Hill Companies, which made a generous contribution to pay a substantial portion of the fines for all three library systems.
"Last year, through our existing programs, more than 10,000 children had their fines and lost book charges forgiven through reading," said Queens Library CEO Thomas W. Galante. "This new program is an important step to further support reading for every child."
Although "New Chapter" is a joint program, each Library system has its own waiver requirements. For more information, visit nypl.org, brooklynpubliclibrary.org, and/or queenslibrary.org.