Green for school


   Kids like to have fresh new writing utensils for school, and now they can chose Pilot Pen's BeGreen mechanical pencils and pens made from over 70 percent recycled material.  Even the packaging is recycled.  Choose ballpoint pens, gel ink pens or a refillable mechanical pencil, all under $2 at Office Depot and Target.   www.pilotbegreen.us. 

   Staples has a line of eco-friendly notebooks made from sugarcane. Called bagasse, it's the fiber left after sugar is processed.  Water-based inks are also used on the notebooks. $2.99 at Staples.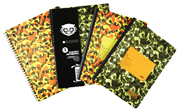 Look Good for School


   Get rid of knots in your daughter's hair with Cutie Pie Curlz. This all natural leave-in conditioner and detangler, by oopsy daisy, can be used on wet or dry hair, and smells great, with essential oils of pomegranate and lavender.  The aloe vera-based lotion nourishes and moisturizes hair, and contains no parabens, SLS, DEA, formaldehyde or petroleum products.  It is also free of artificial fragrances and dyes. Cutie Pie Curlz is $18 for 8.25 ounces at www.oopsydaisybb.com.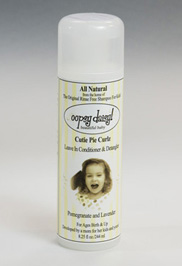 Help Your Child Learn


   Mead has a new line of workbooks, Writing Fundamentals, that parents can use to help kids learn to write.  There are four stages:  Fine Motor Development, for Pre-K-first grade; Letter Formation, also for Pre-K-first grade; Primary Writing, for K-second grade and Transitional, for first grade and up.  Raised rules on the page help kids learn where to place a crayon or pencil.  The workbooks are $1.79-7.99 at Wal-Mart or www.mead.com.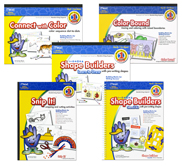 Street Science


   If black and white composition books do little to inspire your tween or teen, try the designs made by Street Science.  Regular notebooks are transformed, with covers that invoke urban culture. There are also binders ad book covers, all $.99-6.99 at K-Mart or www.amazon.com. Find out more about the company at www.streetsci.com.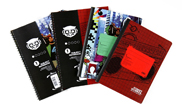 Tasty Water


   Get a healthy twist on sugary, high calorie drinks with Twist, an organic water with a bit of fruit juice for flavor.  Twist comes in Lemon, Mandarin White Tea, Mango Acai, Peach, Pomegranate Blueberry and West Indies Lime, and has less than 10 calories per serving.  But more important to kids, it tastes good and may keep them away from the soda machine.  $1.29 at Whole Foods.
What's for Lunch?


   Food tastes better with a cool lunch box.  Lands End has a puppy, a horse, a polar bear or a ballerina lunchbox, each $24.50 at www.landsend.com.  And Built is solving the problem of kids inexplicably dropping their lunchbox on the way to school.  The Munchlers wearable lunch packs, in Benny the tiger, Lefty the dog, or Meadow the bunny, can be carried like a backpack by kids who don't yet tote books.  $15 at [RP] Ramsey Outdoor Stores [Wp] Foley Tru Value [FF] Whole Foods, Greenwich  [bk] Tarzian West [qp] Gracious Home Warehouse [bap] Kidfresh or www.builtny.com.

Dining at Home
   Skip Hop has cross-pollinated a placemat with a plate and produced Mate, a plate that stays in place on your table and cleans up easily.  The soft plastic (BPA, phthalate and PVC-free) mat holds the plate in place and when you remove the plate, there is a smiley face underneath.  Mates are dishwasher safe and come in orange, raspberry and sky blue, $20 at www.skiphop.com.