Westchester Couty executive Robert Astorino unveiled today a $1.689 billion 2012 budget proposal that will layoff 210 county workers and close six county nature centers.
In a proposed budget for 2012 delivered by Westchester County Executive Robert Astorino today, various cuts to parks and other services mean, among others, a layoff of 210 county workers, elimination of 367 jobs, and the closing of six county nature centers.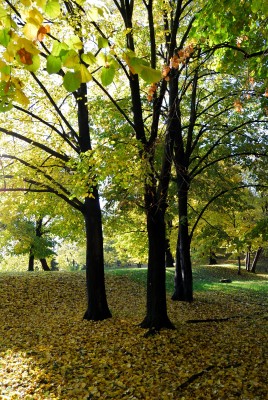 The budget proposal calls for a reduction in spending for parks and recreation by five percent, meaning staffing would be eliminated and buildings will be shut down at the following nature centers:
"The nature centers and educational programs will be closed down, but trails will be available for public use. We don't like to see any cuts, but it was a tough budget cycle," says Peter Tartglia, deputy commissioner of the Westchester County Parks Department, first reported in the Bedford-Katonah Patch.
In addition, funding for ethnic festivals, concerts at Lasdon Park, the Battle of the Bands, and the Fourth of July Fireworks would also be cut.
Since Astorino's announcement, an online petition has garnered more than 950 signatures to save the parks. Public hearings on the budget are scheduled for November 30 and December 8.
The County Board of Westchester has until December 27 to approve a final budget for 2012.