Schoola.com is a new website that makes it easier for schools to partner with local businesses and set up online fundraisers.
It is estimated that 79 percent of school districts nationwide are anticipating funding cuts this school year. For those who care about education (and who doesn't?), that's a big number.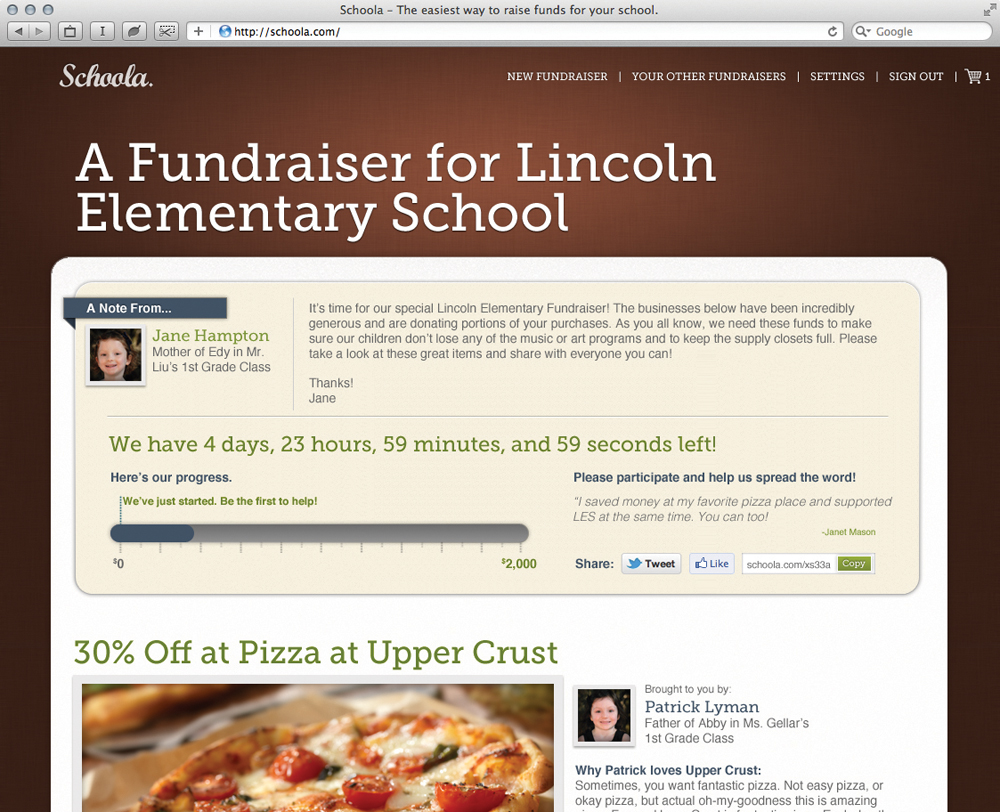 Now, there's a new website, Schoola.com, designed specifically to make fundraising faster and easier for school districts. Schoola is a Groupon-type program that gives moms, dads, PTAs, and PTOs a new platform to partner with local businesses and raise money. First, talk to local businesses you already know and love. One deal—say, a discount on a dozen cupcakes from your favorite local bakery—is all it takes to get the ball rolling. Schoola then "hosts" and "facilitates" the fundraiser by giving you the tools to share it with other parents.
Schoola handles all purchases, transaction fees, and fulfillment, then sends the checks to participating schools (you can partner with another school to increase the reach of your fundraiser) and businesses within one week of the end of the fundraiser.
Read more about Schoola's successes and how you can get started raising money for your school district at schoola.com.
Also see: 10 creative fundraiser ideas for schools (beyond bake sales)