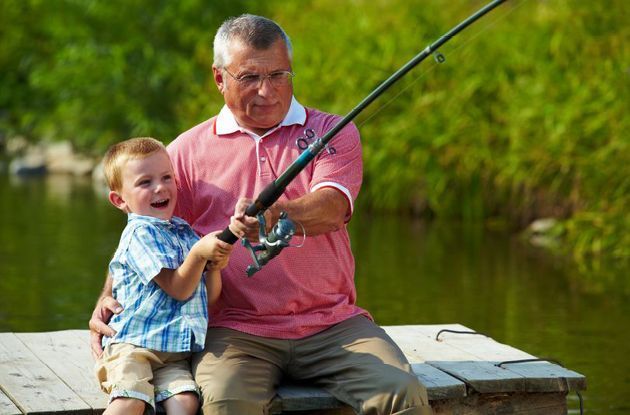 Where to: Fish & Boat in Westchester
Get can't-miss family activities sent to you!
Get the Best Kid-Friendly Activities
Sent to You Weekly!
Playland Park, (914) 813-7010. Another great place to fish Long Island Sound is off the pier at Playland's boardwalk. Car-top-carried boats can be launched at the park. If you want more adventure, kayaks are available for rental, priced according to size; call (914) 921-3437. Prices start at $12 for the first hour and at $38 for the day. Boating is available from noon until dusk during amusement park operating days, Tuesday through Sunday. Parking fees are $5 Tuesday through Friday, $7 Saturday and Sunday, and $10 on holidays. For more information, visit www.ryeplayland.org.
George's Island Park, (914) 737-7530. If you're interested in fishing the Hudson River, visit this park located off Dutch Street in Montrose. There is a boat launch available for boats up to 21 feet in length. The launching fees for car-top-carried boats are $4 with a county park pass, $8 without; for trailer-carried boats, fees are $15 with a county park pass, $25 without (both fees include parking). The ramp is open from 8am to dusk, seven days a week.
Croton Point Park, (914) 862-5291. South of George's Island Park, Croton Point Park offers another fishing and boating site along the Hudson at Croton Point Avenue in Croton-on-Hudson. Canoes and car-top-carried boats can be launched from the beach. The fee is $4 with a county park pass, $8 without (parking included). Launch boats from 8am to dusk, seven days a week.
Franklin D. Roosevelt State Park, (914) 245-4434. Plan on renting a boat or bringing your own if you want to fish here, off Crompound Road in Yorktown Heights. The two lakes within the park, Mohansic Lake and Crom Pond, are known for great bass fishing. Rowboat rentals are available for $5 an hour or $20 for the day; a $25 refundable cash deposit is required. Boats hold a maximum of 4 people and you must be over the age of 18 to rent. Paddleboats are available for $5 for every half-hour with a 2-hour maximum. The boat launch holds car-top-carried boats and smaller trailer-pulled boats; you need to buy a $15 decal for your boat. No motorized boats are allowed. A $6 parking fee applies to each car entering the park.
Still want to know more about fishing in our area? Check out www.nybass.com and Trout Unlimited's website at www.tu.org.
Fishing the Reservoirs
Ask diehard anglers for their favorite place to fish and you're likely to get a reaction akin to asking their ATM access code. While you might wiggle out of them a favorite reservoir, they'll probably give vague replies as to their exact fishing spot. Reservoir fishing tends to be dominated by serious fishing enthusiasts. If you're a beginner, don't let that stop you from fishing Westchester's gorgeous reservoirs — just come prepared.
1) You'll need a watershed permit (also called access permit) to fish in the reservoirs, which are owned by New York City. Find an application at www.nyc.gov/watershedrecreation. Follow the directions for filing your free application. It takes at least 2 weeks, sometimes up to a month to receive your permit, which comes by mail and lasts for 5 years. 2) Parking along the reservoirs is not marked or paved. Park along the shoulder of the road and remember to display your car tag, issued along with your watershed permit, in the car window. 3) Since these areas are meant to be kept as undisturbed as possible, expect to make your own trail down to the shoreline. Also, bring a bag to carry out any trash. 4) Everyone over the age of 16 is required to have a permit to access the area. Children under the age of 18 must be accompanied by an adult. 5) There are strict requirements for boats on the water. For more information, call (800) 575-LAND or refer to the City of New York's Department of Environmental Protection (DEP) website at www.nyc.gov/watershedrecreation. 6) Since 9/11, the DEP has taken great steps in ensuring the safety of these waters. Don't get caught without your permit!
Reservoirs in Westchester County that allow fishing and boating include: Cross River, off Route 35 in Bedford; New Croton, off the Taconic Parkway in Cortlandt; Kensico, off Route 22 in Valhalla; Muscoot, off Interstate 684 in Bedford; Titicus, off Interstate 684 in North Salem; Amawalk, off Route 35 near Somers; and Croton Falls, just barely in Putnam County off Interstate 684 near Somers.