This guide includes information on carousels and merry-go-rounds on Long Island, New York, including Farmingdale, Garden City, Greenport, Medford, and West Hempstead. We've included location, hours, price per ride, and a description for each carousel.
Nassau County Carousels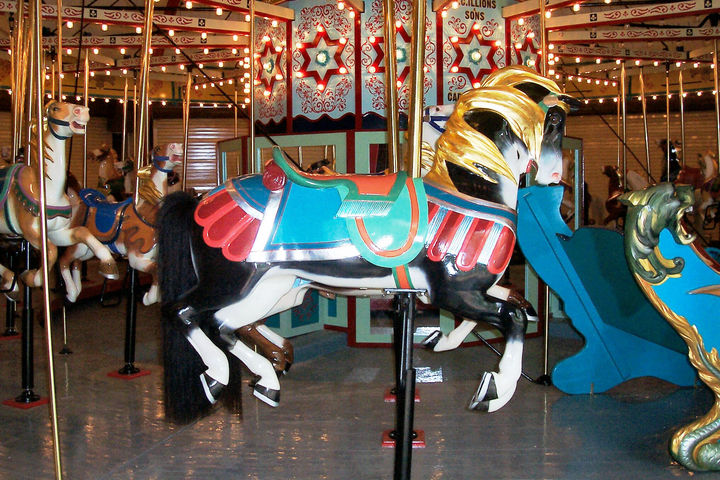 Heckscher Carousel
Hempstead Lake State Park, West Hempstead
516-766-1029
Hours: Open weekends; call for hours
Price: $2 per ride
Built in 1914 and nestled in Hempstead Lake State Park, this classic wooden carousel featuring 36 jumping horses and two chariots turns to recorded music.
Historic Nunley's Carousel
Museum Row, Charles Lindbergh Blvd., Garden City
516-571-4066
Hours: Tuesday-Friday 12-3pm; Saturday-Sunday and holidays 12-5pm
Price: $2 per ride
Bells chime as you ride around on this hand-carved, 100-year-old carousel featuring 41 horses and one lion. Located indoors. The tools used to build the carousel are on display in the Cradle of Aviation Museum next door. The Long Island Children's Museum is also nearby.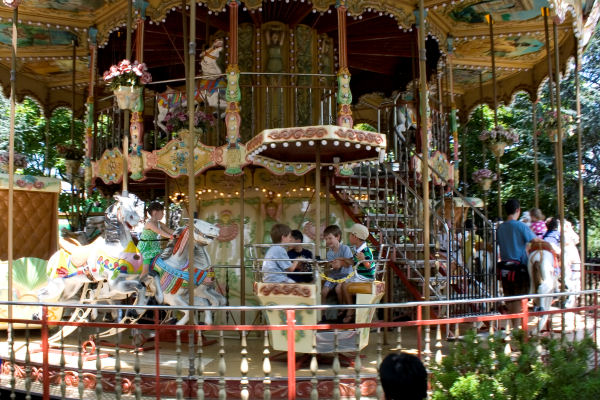 Merry-Go-Round and Wave Swing at Adventureland
2245 Broad Hollow Road (Route 110), Farmingdale
631-694-6868
Hours: Daily through Sept. 15; weekends through Oct. 27. Hours vary; see the website for the full schedule.
Price: $1 per ticket (each ride is three to five tickets), plus park admission: $23.99.
Opened in 1962, Adventureland offers rides, attractions, and games, including these two low-key, round-a-bout rides that are great for young kids.
Suffolk County Carousels
Boomers! Medford
655 Long Island Ave., Medford
631-475-1771
Hours: Friday-Saturday 11am-10pm; Sunday-Thursday 11am-7pm
Price: $3 per ride
The carousel is one of the kiddie rides at Boomers, meant just for little ones. Other kiddie rides include a family coaster, spinning tea cups, and a rock wall. Boomers also offers miniature golf, go karts, bumper boats, batting cages, and an arcade. Check the website for promotional offers.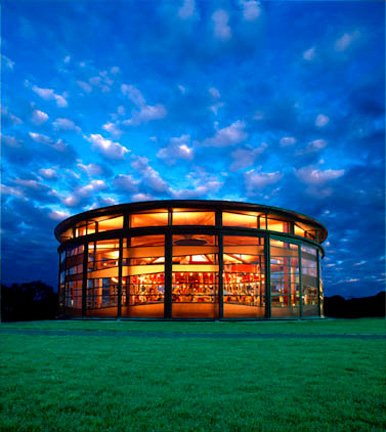 Greenport Antique Carousel
Jess Owen Carousel House, Mitchell Park, Greenport
631-477-0248
Hours: 10am-10pm daily through Labor Day weekend; see the website for off-season schedule
Price: $2 per ride; free for children younger than 4 (with a paying adult)
Greenport's carousel sits in a lovely glass house with a view of the water. It is 100 years old and features hand-painted horses.
Find more carousels in:
Rockland and Westchester Counties