Maja Djordjevic, M.D., director of pediatrics at Nyack Hospital, shares toy safety hazards to keep in mind to buy safe toys for young children and older children.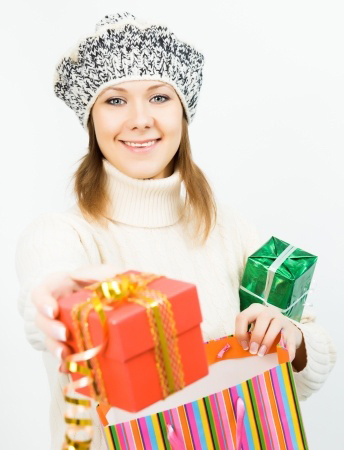 When shopping for toys for my children for holiday gifts, what should I keep in mind as far as safety hazards?
There are a number of other factors to consider when purchasing gifts for children of all ages. Choking is a particular hazard for younger children, so avoid toys that are smaller than 1¼ inches in diameter and 2¼ inches in length. That way toy pieces can't be swallowed or lodged in the windpipe. Also steer clear of anything with marbles, coins, and balls that are 1¾ inches or smaller in diameter.
Fabric toys should be labeled as flame resistant or flame retardant, and stuffed toys should be washable. Painted toys should contain only lead-free paint, art materials should be labeled nontoxic, and Battery-operated toys should have a case for the batteries that closes with screws, so children cannot open them.
Babies and toddlers also should not be given toys with sharp ends or edges or small parts such as eyes, buttons, or wheels that can be pulled loose, strings longer than 7 inches, or parts that can pinch fingers.
If your older children will receive a bike, scooter, or skateboard, make sure those presents come with helmets that meet current safety standards (check for CPSC or Snell certification on the label).
When shopping for basketball hoop sets, check that the net is well made and firmly attached to the rim, so it won't pose a danger of strangulation. If a toy comes with darts or arrows, make sure the darts and arrows are made with soft tips or suction cups at the ends instead of hard points. And electronic toys should have a UL label, meaning they meet safety standards set by Underwriters Laboratories.
Buying safe toys is just the first step. Once the gifts are unwrapped, supervise children's play to ensure they are using the toys correctly. Taking these steps will make for a merry—and safe—holiday.
Maja Djordjevic, M.D., is a New York pediatric inpatient medical specialist and director of pediatrics at Nyack Hospital, a community acute care medical and surgical hospital in Rockland County. It is a member of the New York-Presbyterian Healthcare System, an affiliate of Columbia University College of Physicians and Surgeons, and has partnered with Touro College of Osteopathic Medicine providing clinical rotations to third-year medical students. Its mission is to provide competent, innovative and accessible emergency and acute care services to the residents of Rockland County and surrounding areas.
Also see:
Tips to Use Electronics and Tech Safely
Tips to Choose Toys to Help Children Develop