Parents spend a lot of money sending their kids to music or piano lessons, yet aren't sure if doing so is worthwhile, especially if practicing the piano is not enforced. Children who take piano lessons should also spend time practicing what they learned to make the lessons a good investment, according to founder of Music Simply Music, one of Long Island's largest music education companies.
Many parents assume that the skill of effective, consistent practicing is one that naturally occurs once a student starts taking piano lessons. This is simply not true.
In the "battle" of nurture versus nature, the skill of effective consistent practicing definitely falls on the side of "nurture." For the greatest success and return on your investments on a child's piano lessons, parents should encourage their child to practice on a regular schedule and ensure they are working on the task that their piano teacher has assigned.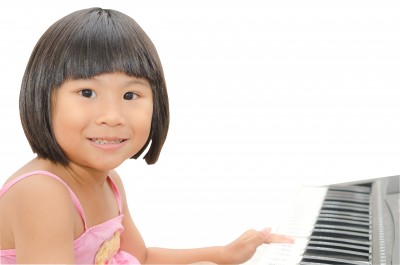 Assisting your child in the development of effective strategies that will contribute to his or her success are imperative to the growth. Never assume that that magical "practice chromosome" will kick in once a child starts music lessons, but instead, ensure your child's musical and personal successes by teaching him or her that consistent, effective practice will yield huge results in the long run.
Continuity is Key in Practicing the Piano
Continuity is imperative to your child's success at piano, so it's important that you assist your child in creating a routine of daily practice and attending a weekly lesson. Skipping a week of lessons can put a student back at least three weeks! With that said, the simple fact is, your son or daughter will not feel motivated to practice every day of the week.
As a matter of fact, there will be weeks when kids won't want to practice. Your understanding, however, that learning an instrument is a long-term commitment will ease both your frustration and your child's pain. Think of exercise and diet--there will be times when you are really good at following your commitment and other times you will fall short. Yet, when you lack the commitment, you don't quit, you just recommit. Encouragement and understanding will go a long way for your child's ultimate success.
Nick Ambronsino is the founder and director of Music Simply Music, one of Long Island's largest in-home music education companies. Music Simply Music has been providing piano, guitar, and voice lessons to the Long Island community since 1988.
Also See:
• How Can I Help My Child Make a Habit of Practicing the Piano?