Founder and artistic director of the New York Piano School says the optimal age to begin piano lessons is 6 years old. She explains why and also recommends how frequently your child should have lessons to ensure the most learning without feeling overwhelmed by the piano lesson.
Children should begin piano lessons at age 6, according to the founder and artistic director of New York Piano School, which provides private piano lessons to students of all ages throughout NYC and on Long Island. Here, founder Dina explains why 6 years old is a good age to begin piano lessons.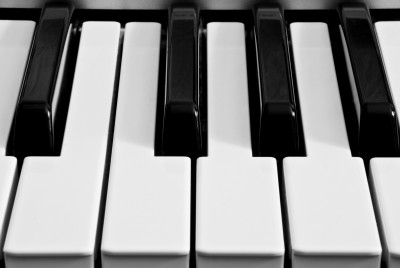 Six years old is a good age to start learning the piano. Sometimes they can start earlier at 5 or 4. It all depends on the maturity of the child. At 6, there's more understanding, first of all, of what's going on and they have developed skills to help them. Older children can more easily move in time with music or a beat. They have developed fine motor skills and can use fingers independently, which is very important when playing the piano. Older children also have well-developed hand-eye coordination that helps them in sight-reading of music.
At 6 or older, children have better knowledge of the alphabet, which is useful when learning notes – A, B, C, D, E, F, G. Sometimes they need to know these seven letters in reverse – G, F, E, D, C, B, A. On average, most 6- to 7-year-olds can read and use simple math. Reading is important when understanding assignments and math, such as adding or subtracting, is needed when learning about rhythm and counting the beats.
Typically, older children have a longer attention span and they are emotionally more mature, which helps them stay focused and simply behave during a lesson. Studying piano, or actually any instrument, takes a lot of patience, concentration, and repetition. Younger children tend to get bored or frustrated more easily.
Ideally how frequent should lessons be at 6 years old?
At 6 years old, lessons should be once a week for about 30-45 minutes. The beginning of the lesson, maybe 15 minutes, involves greeting, getting the child to settle down, grabbing his attention focus first. Also at this age, a child's attention span may not be that great. If the child is able to sit through a lesson longer than 30 minutes, gradually increase to 45 minutes a lesson.
Dina Paolucci is the founder and artistic director of New York Piano School that uses Russian Piano Pedagogy in private piano lessons in New York City and on Long Island for students of all ages and levels. This legendary method emphasizes technique, phrasing, touch and tone control by beginning with hearing, seeing, and playing, which differs from the American method of seeing, playing, then hearing.