Language Workshop for Children now offers Kids' MusicRound at its Manhasset and Manhattan locations. The parent and child music class helps children develop cognitive ability through an exploration of music.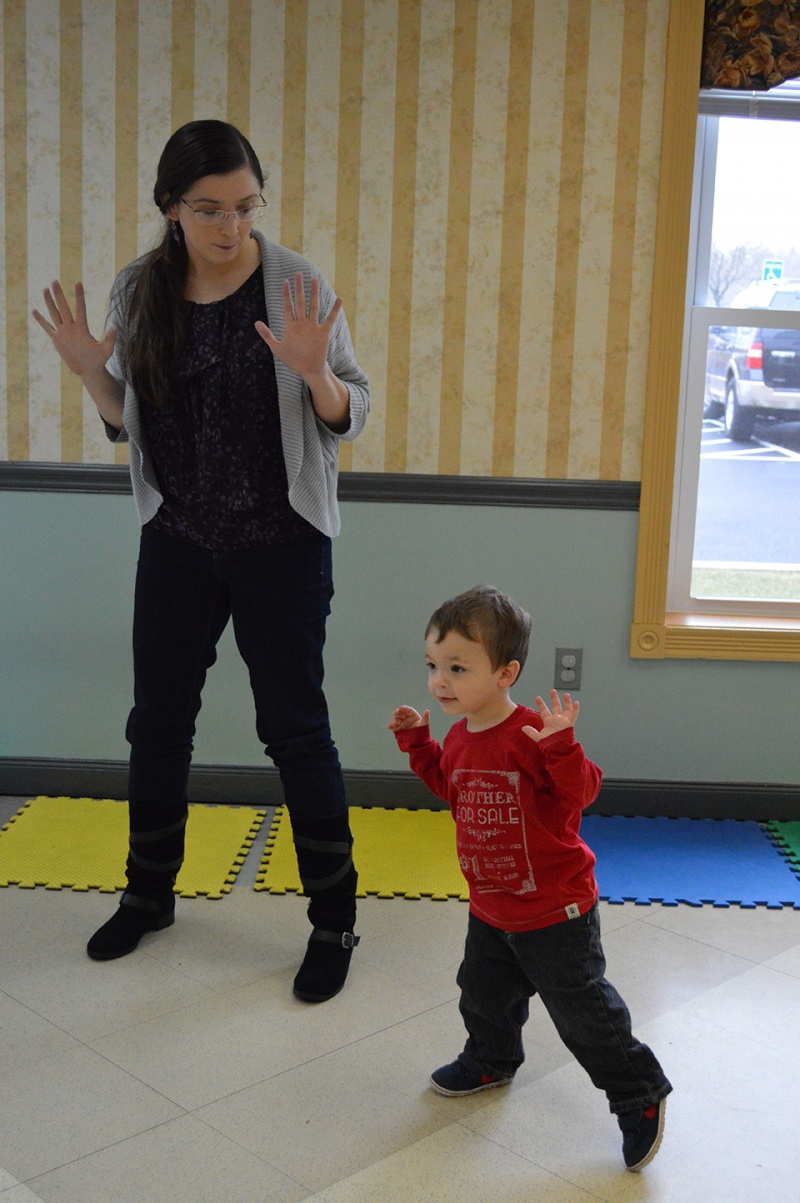 Kids' MusicRound engages children's
curiosity and involves parents in the
exploration of music and movement.
Language Workshop for Children has partnered with Kids' MusicRound to bring early childhood music education to the Upper East Side and Manhasset. Free demo classes in the Mixed Ages program (newborns to 4-year-olds) will be available at both locations in early March. Full programs, including Baby Round, Mixed Ages, and Pre-Schooler Music, will begin in late spring to early summer.
The Kids' MusicRound program develops cognitive ability by involving parents and children in playful exploration of music and movement through singing, rhythmic games, and simple instruments. This engaging program complements the established "enriched play method," invented by François Thibaut, director and founder of Language Workshop for Children.
"I selected Kids' MusicRound because I found a focused, well-delivered program that stresses fundamental musical competency and whole brain learning," Thibaut said in his letter to LWFC families. "Best of all, their melodies are lively, their lyrics are smart, and their syllabus is firmly grounded in established music education theories."
While music education and language workshops might seem to occupy two separate fields, Gail Garrubbo, business manager of LWFC, points out that "learning to emulate language through a voice and learning to emulate the sounds of instruments and musical voice are so complimentary," she says. "They develop the same part of the brain."