NYMetroParents, the largest publisher of local parenting publications on the East Coast, announces that it will now publish 'Welcome, Family' magazine, an annual publication for families moving to a new community in the New York metro area.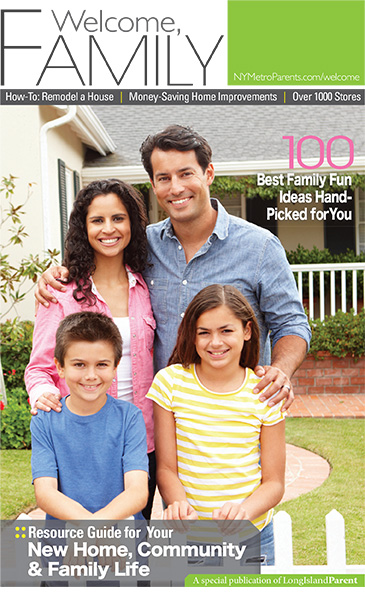 NYMetroParents, the United States' largest and most successful publisher of local parenting magazines, is introducing magazines and corresponding digital media to help young families when they move into a new community in the New York metro area. Welcome, Family will be the single resource that families use to discover the many products and services they need to settle into their new residences.
Families that move into a new home are in search of everything from day care and camps to pediatricians, babysitters, gardeners, security companies, furniture, appliances, and more. They are looking for vendors who will help them manage their lives for the next 20 years, or however long they are a part of their new community, and Welcome, Family is that resource. Plus, it includes articles and helpful lists written and compiled by NYMetroParents' award-winning editorial staff.
Families on the move need this information at the time they decide on their dream house. Welcome, Family will be distributed through realtors, title insurance companies, banks, mortgage brokers, and movers. These partners will be handing out magazines to families as a thank you for doing business with them. Needless to say, families moving into a new community will depend on the magazine as a key resource for finding those they'd like to do business with upon their arrival in their new community.
Contact me to find out how you can join us in welcoming new families to your community.
Ed Barnes
Publisher
(914) 290-4716
[email protected]