For kids who want to audition for professional acting roles on Broadway or even in TV or film, we've got the best advice from pro casting directors on how to stand out from the crowd and make the most of each audition and callback.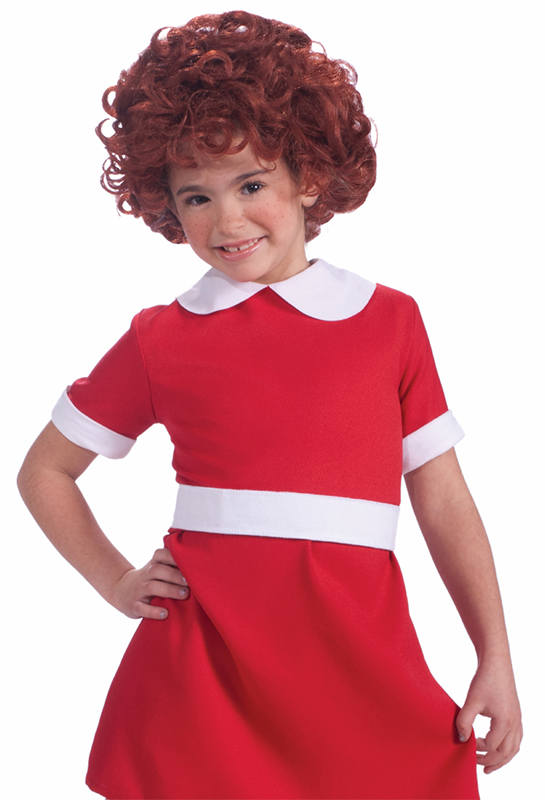 When Jessica Rofé was in seventh grade, she was an aspiring child actor who had just been cast as a leading character in a TV movie. The role was a big break for Rofé, who was hired to play the female friend of the main character. The night before the movie was to start filming, Rofé's parents got a call from the casting department. "They said, 'We have to replace Jessica,'" Rofé recalls. The reason? "I was too tall."
Rofé says she cried when she got the news, but looking back now, she views the experience as a career success. "I realized how difficult this industry is," she says. "But I made it that far, and that's pretty amazing."
Today, as founder and artistic director of A Class Act NY in Manhattan, which offers acting and performance workshops for kids and connects them with agents and managers, Rofé teaches her students that casting is "nothing personal." A child may nail an audition and still not receive the role, simply because the director has a different look in mind for the part. "Sometimes it comes down to ethnicity or height. Sometimes a director is looking for a certain demographic," Rofé says. "It doesn't matter how talented you are sometimes—if you have red hair and they're looking for brown, they're not going to cast you in the role."
Rofé says it takes an average of 99 auditions to book one commercial. To help her students grasp how large a number that is, she has them write out 99 stick figures on a piece of paper. "It's not that they're not good enough—it's just a numbers game," she says.
With that said, there are many things you can do to help your young aspiring actor get the best shot at a role by acing her audition, whether it be for the stage or the screen.
Research & Prepare
Do your research. "It's important for parents to be advocates for their children," Rofé says. "Set up an ActorsAccess.com profile for your child, and look on websites on a daily basis to find auditions."
If it's a theater audition, go see the show beforehand (if possible). If it's not currently playing, Rofé suggests searching for it in the New York Public Library for the Performing Arts in Lincoln Center, which has an extensive archive. If it's a new show, either theater or TV/film, do some research on the director to get a sense of his or her past work. Your research should inform which materials (i.e. song, monologue) you prepare for the audition.
Where to Find Open-Call Auditions
Determine if the role is right for your child. Parents should also do research to determine whether they're comfortable with the show's content. If it includes mature topics such as crime or rape, use your best judgment and know that it's okay to turn down certain auditions or roles, Rofé says. Other factors to consider are compensation and location—where is the show or film being produced, and for how long? Consider whether your family can make that commitment. "Don't submit your child on jobs that you already know are wrong," Rofé says. "Don't send your kid on an audition when you know it's not really something you're going to be able to do."
Prepare the right materials. If you plan to go on a lot of auditions, it's best to have a wide selection of songs and monologues you can perform with little notice. That way, you'll be prepared if a last-minute audition pops up or if a director surprises you in an audition by asking you to perform a second monologue or song.
Make sure your materials show off your strengths (i.e. don't sing something out of your vocal range), and arrive at the audition with your materials arranged professionally in a neat binder, with your song cuts clearly marked and highlighted for the accompanist.
Day of the Audition
Dress appropriately. Your child should be dressed in an age-appropriate style. Unless the audition materials state otherwise, directors are looking for children who look natural. "What they wear is really important. We want our kids to look like kids," Poon says. "We give them choices because it's their audition and we want them to be comfortable."
Arrive early. Mindy Poon, a Park Slope mom who transplanted her family from the Midwest several years ago so her three children (ages 8, 9, and 12) could pursue acting careers in New York, says one of her secrets is to rent a separate room at the audition studio, where her kids can prepare. "We'll get there an hour before the audition so they can go in the room and eat a snack, roll around on the floor, warm up, drink water, and run their song," Poon says. "The city is either hot or cold or wet and if you're rushing to an audition and your child is winded and hasn't had any water, they won't feel ready to go out there. Take the hour before to let them relax and prepare."
Hire help if you need it. With three children who are constantly auditioning for roles and may each have upward of five auditions per week, Poon says she has five people who help her out. "I hire aspiring actresses," she says. "I have a team of five girls who are either aspiring or between work. Sometimes we'll have three auditions all at the same time and I can't be with each one of my kids. They know what the kids should look like, what their resumes should look like, etcetera."
Remember the 3-second rule. "We make our impressions within the first 3 seconds of seeing someone, so make sure you walk in confidently," Rofé says. There's also a 3-second rule at the end of your audition: "No matter what you're doing, hold the emotion for at least 3 seconds at the end," Rofé says. "It will make a world of difference in how the audition ends. If you come out of character prematurely, it can look insecure and unpRoféssional. Stay in the moment as long as you can."
Take your time. Before you begin, have a discussion with the music director or accompanist to let him or her know where your song cut starts and ends and what tempo you'll be taking. Then take a few moments to get into character. "Take a deep breath, go over the first few lines in your head, and give the music director a clear nod when you're ready," Rofé says, adding that, while performing, your eye focus should be slightly above the director's head.
Be willing to try new things. You should have prepared audition materials, of course, but some directors may ask you to stray from that to test your other skills. The biggest thing, Trevens says, is to listen to the director and follow directions. Don't ask too many questions, and stay on topic. If a child can't stay on target in an audition, that might be how they act in rehearsal, and we might not choose to work with them."
"You might want a certain part, but be open to anything," Trevens adds. "It's that openness that directors are looking for."
It's okay to be nervous. "Just know that everyone is nervous—even the people holding the auditions," Trevens says. The key is to work through that nervous energy and use it to your benefit in the audition.
"Always remember that casting directors want to love you," Rofé says. "They're not like the judges on American Idol where people get torn to pieces. They're on your team, and if you're right for the job, you've made their life that much easier."
If her kids get nervous before an audition, Poon says they have a snack or make jokes and talk about other things. "My boys do not get nervous, but my daughter does every time. Breathing is key."
Have fun. "What [directors] are looking for is someone who looks like they're having a good time, who looks like they want to be there," Trevens says. "Especially with children—we want to make sure they want to be there and it's not just their parents who want them there."
Avoid 'Toddler and Tiaras Syndrome.' "The main thing is to stay in good communication with your child," says Lisa London, author of From Start to Stardom: The Casting Director's Guide for Aspiring Actors (Lisa London & Rochell Goodrich, 2014) and a veteran casting director who has cast more than 50 television shows, movies, and pilots, including The Suite Life of Zack and Cody and the pilot of Hannah Montana. "At any point along the journey, kids could change their mind [about pursuing acting], and parents have to respect that. If your kid loves it and it's their passion and dream—great. If they say 'I don't want to do it anymore,' you have to let it go. That's really important."