Hayley Faith Negrin, a Fairfield County middle-schooler, voices "Peg + Cat," a new PBS preschool series with a mission to make math fun for everyone.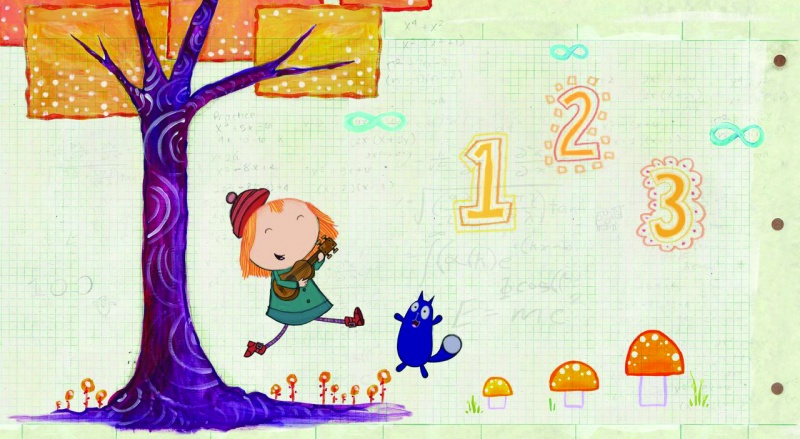 Hayley Faith Negrin of Weston, CT is a bubbly and busy 10-year-old who spent the summer at sleepaway camp and just started fifth grade at Weston Intermediate School. She's also the voice of Peg in the new PBS KIDS animated series Peg + Cat, premiering Oct. 7. Like Hayley, Peg is witty, chatty, and endlessly energetic. Along with her sweet but slightly goofy sidekick Cat, Peg embarks on a new adventure in each episode, during which she uses basic math concepts to solve everyday problems and unexpected challenges.
The new series meets a critical need for today's kids, says Lesli Rotenberg, general manager of PBS' children's programming. "Over half of our nation's children are performing below proficient levels in math by the fourth grade, which is why we need to start early to give young children the foundation they need to succeed in this important curricular area." Rotenberg also believes Peg will be a positive role model for young girls. "This is critical, because research shows that kids identify math as being for boys and not for girls as early as second grade. With her sense of humor, problem-solving skills, and eagerness to collaborate and persevere, Peg will help encourage both boys and girls to explore math."
Peg is the first major starring role for Hayley, whose professional career began when she was "discovered" at age 7. We got to know the budding star better during a chat at the PBS studios in Brooklyn.
Q: Tell me about your character Peg in the show—what's she like?
Peg is a girl and she has a best friend named Cat and they go on great adventures together. And what's great about their adventures is that they use math in them and it teaches them how to problem-solve.
Q: Is math your favorite subject in school?
It's not my favorite subject, but I like it. I like writing and I like to write stories.
Q: Do you have a cat like Peg does?
I have a dog, two frogs, and a fish. After the summer I'm getting a bunny, and it's gonna be named Kimber.
Q: What's your favorite part about doing the voice for Peg?
My favorite part about doing the voice is probably that I really am similar to Peg, so I can really get into the character and feel how she feels, and that really helps.
Q: Do you think you and Peg would be friends if she were a real girl?
Definitely. One of the episodes is the tree problem, and I would probably want to be there with her because Cat is stuck in the tree and I'd want to help her get him out.
Q: What are your favorite TV shows?
Well, I usually watch TLC because I like Yes to the Dress and Cake Boss and Toddlers and Tiaras. When I watch kids' shows I usually watch Disney channel—I like Good Luck Charlie and Jessie.
Q: What do you like to do outside of school and voice acting?
Well, I do three sports: basketball, lacrosse, and soccer. I really enjoy them. I go to sleep-away camp during the summer. It's in Pennsylvania and I go for six weeks. I like going to camp because I get to see my camp friends. One of my best camp friends lives in Westport.
Q: Do you want to continue voice acting as you grow up?
Definitely. Because I think it's a great opportunity and it can lead me up to great things when I'm older.
The Characters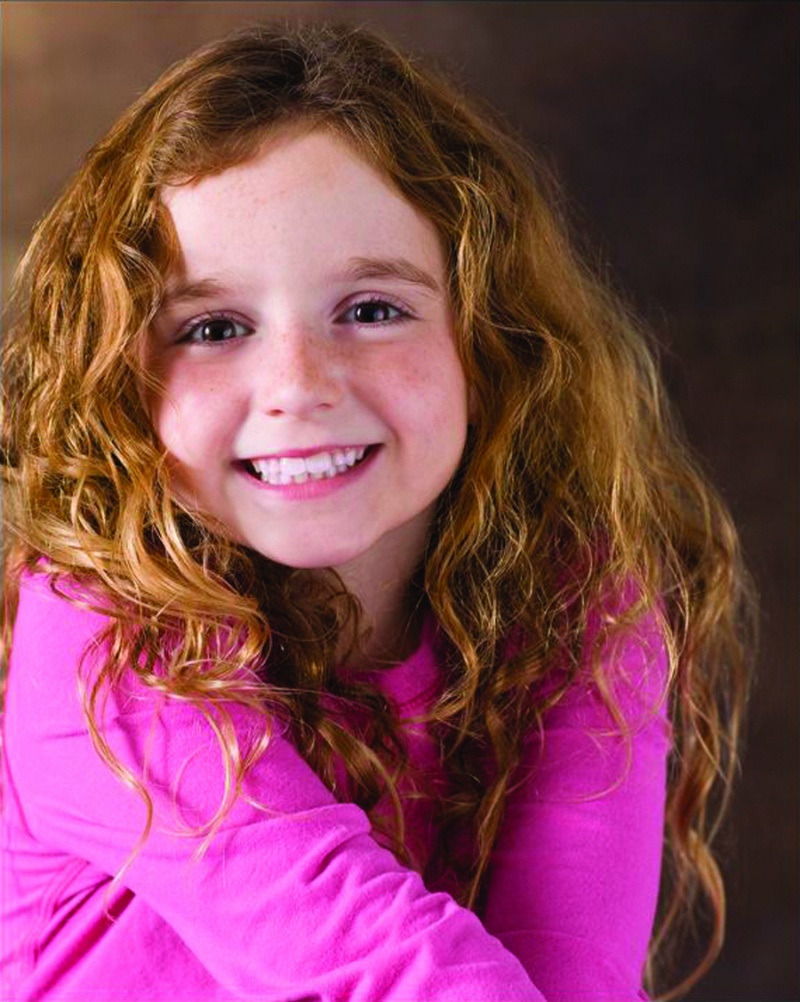 Hayley Faith Negrin. Courtesy PBS KIDS.
Peg (Hayley Faith): Analytical in nature, Peg takes a very "left brain" approach when it comes to solving problems. She's always organizing, ordering things, and writing equations on graph paper with her twig as she fearlessly leads the quest to solve the problems she and Cat encounter.
Cat (Dwayne Hill): Peg's sidekick has a very "right brain" style. He's clumsy and easily distracted, and it's not clear whether he knows any math at all, but Peg is convinced he's a genius. It seems like every time Cat trips or sneezes, it points Peg towards an answer.
Ramone (Thamela Mpumlwana): Older, wiser, and super cool, Ramone seems to know just about everything. He often stops by to help Peg and Cat solve a problem.
The Pig: The Pig is a space cadet who doesn't speak but sometimes sings in an operatic tenor. He's not very good at problem-solving, but he can be a bit obsessive about triangles, his favorite shape.
Viv (Angela Teek) and Connie (Jean Yoon): Peg's middle-aged neighbors are always babbling at Peg about how she should wear more pink, smile more, and generally be more girly.
Throughout the show, Peg and Cat meet more colorful characters including Richard, a young and sensitive space alien; an unruly band of pirates; the Giant and Giantess, a young and outgoing couple who have no idea why their little friends are afraid of them; Cleopatra and her beloved camel, Epidermis; and Romeo and Juliet, best friends who love to dance and speak in rhymes.
Go Online
For more Peg + Cat, including interactive games and videos, visit pbskids.org/peg.