One of the best things about summer is eating outside, whether it's at a picnic, BBQ, street festival, or even a restaurant. Here are more than a dozen creative and fun ways to eat outside this season, including tons of summer-inspired recipes.
1. Visit a farmers' market.

Shop for local produce at a farmers' market or greenmarket near you. Bring the kids, of course, so they can see where their food comes from and maybe even meet the farmers who grow the delicious ingredients in their dinners. Search our calendar section for a market near you.
2. Give a thumbs-up to seconds of this snack.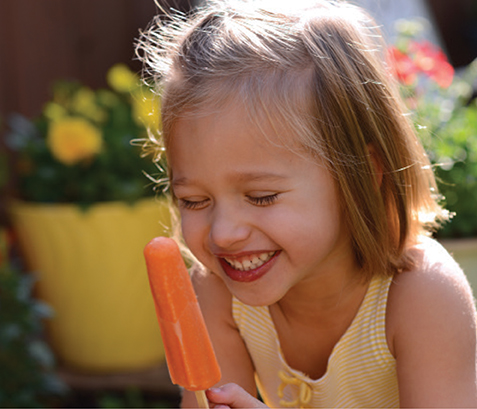 Kids expend even more energy than usual in the heat of summer, so we're never surprised when they ask for yet another snack—we're just tired of saying "no" and pushing fruit. So say "yes" to more than one of Ruby Rocket's Fruit & Vegetable Pops ($5.99 per pack). Don't cringe—they're really, truly yummy, and yes, they're packed with veggies. Our taste-testers young and old loved the mildly sweet dairy- and gluten-free pops that are made from recognizable ingredients including beets and strawberries ("rock-it red"), carrots and sweet potatoes ("orbit orange"), and spinach and kiwi ("galaxy green"). Ruby Rocket's are essentially frozen smoothies of the healthiest variety; there's no added sugar (only 4g of sugar per pop) and each pop has no more than 35 calories. Go ahead, have a few yourself.
3. Indulge in summer's favorite fruit.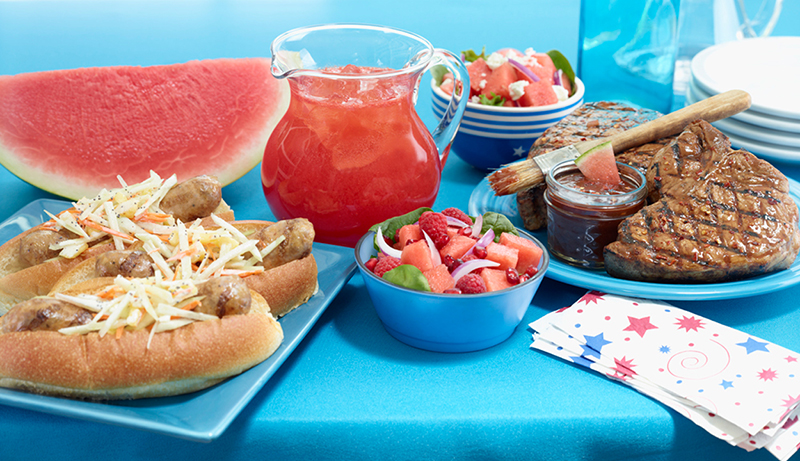 Sweet and hydrating (it's 92 percent water!), watermelon is the perfect fruit to munch on in balmy summer weather. Snack on a classic seedless slice or spice things up with a watermelon crunch salsa, watermelon BBQ sauce, or another fun recipe starring the refreshing fruit. You'll find 12 creative recipes at nymetroparents.com/watermelon.
4. Host a Fourth of July BBQ.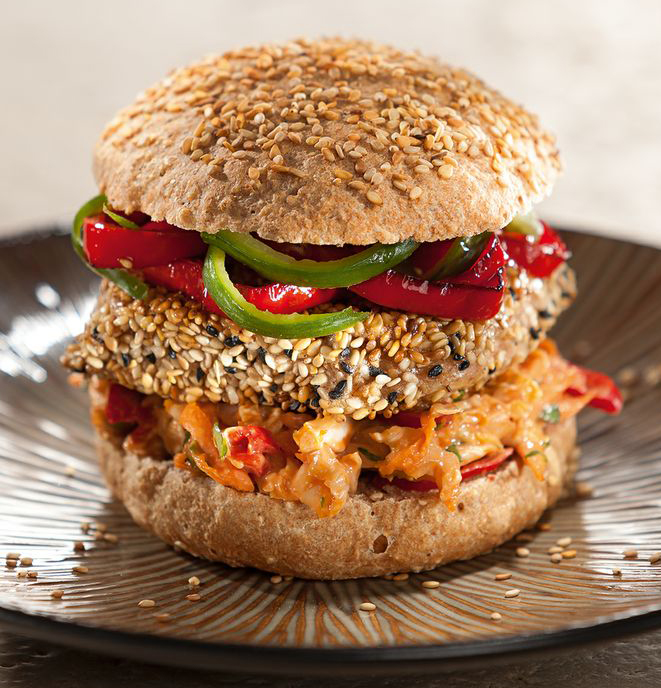 July 4th celebrations are all about family, friends, and great food. If you're planning a get-together—whether it's in your backyard or on the rooftop of your high-rise—check out an Independence Day-worthy menu by Lori Lange, founder of RecipeGirl.com, that includes teriyaki burgers, a triple berry salad with sugared almonds, pound cake and strawberry skewers, and blueberry margaritas at nymetroparents.com/july-4th-menu.
There's no question that BBQ get-togethers typically focus on meat. So what's a vegetarian or vegan to do? Try these light and seasonal meatless recipes by a vegan chef (they also make great side dishes for meat-eaters!).
5. Make S'mores 'Round the Campfire.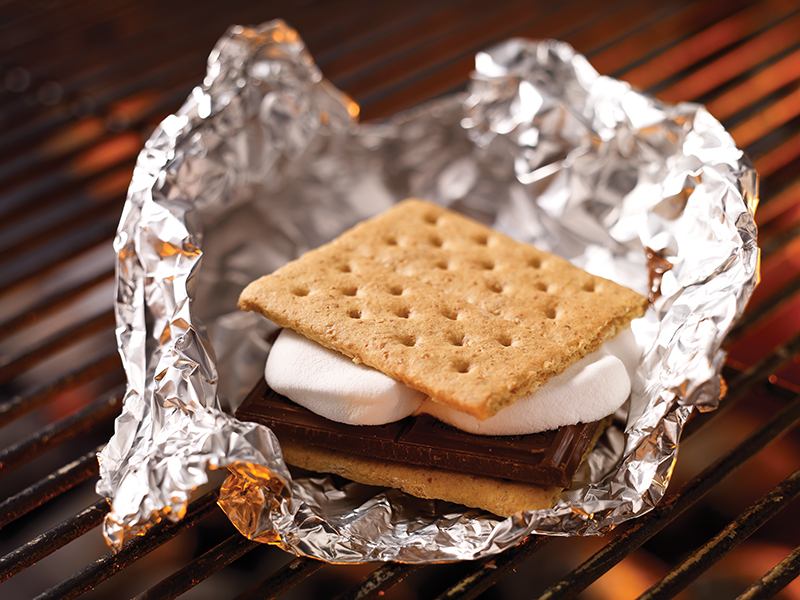 To date no one seems to know who actually started toasting a marshmallow over a campfire. It was probably some camp counselor who couldn't stand baking up another can of pork and beans. But it's in the United States where most are now consumed—90 million pounds per year, to be exact. The majority of those consumers are, no surprise, under the age of 12. Truth is, parents loathe the making of s'mores on camping trips. The gooey mess gets all over the kids' clothes, making them bear bait for the rest of the evening. So try these 3 not-so-sticky recipes, including s'more crepes, Mexican s'mores, and "squirty" s'mores.
Plus: Planning a family camping trip? Get 10 tips for campfire cooking.
6. Plan a picnic in the park.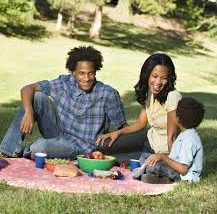 Skip the picnic basket and fancy napkins. Instead, keep the focus on together time by opting for a big, comfy blanket and shareable snacks like chopped fruit and cheese and crackers.
7. Grab a bar and go.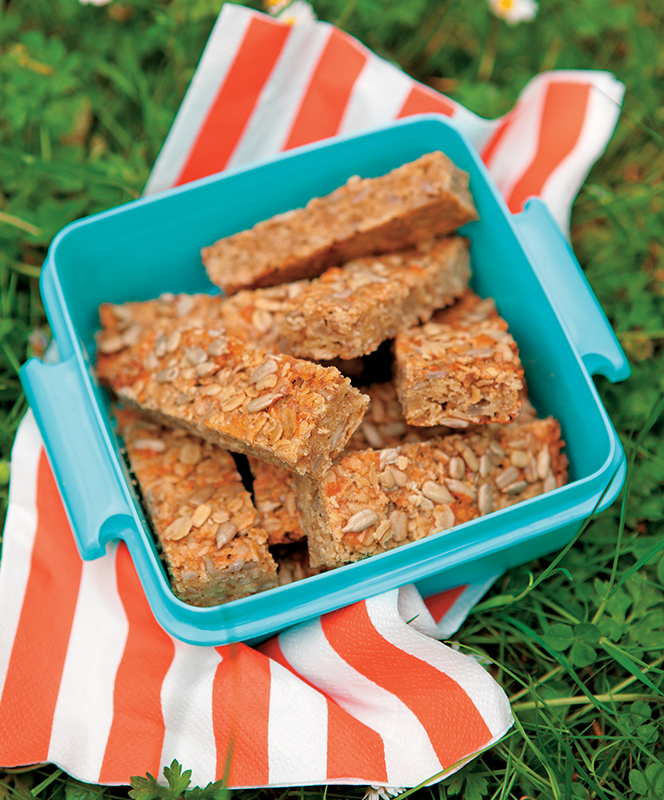 You're sure to go on a lot of outdoor adventures this summer. Don't let hunger pains slow you down—load up your bag with Ella's Sunflower Oat Bars – handy finger snacks that are perfect for little hands and filling for tiny tummies. The recipe makes 12, so you'll have enough for the whole brood while you're out and about.
8. Find a food truck.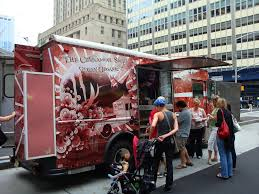 If you're in the city, you're sure to find one just around the corner. If the 'burbs are home, your closest bet may be your local ice cream truck.
9. Make a cardboard box oven.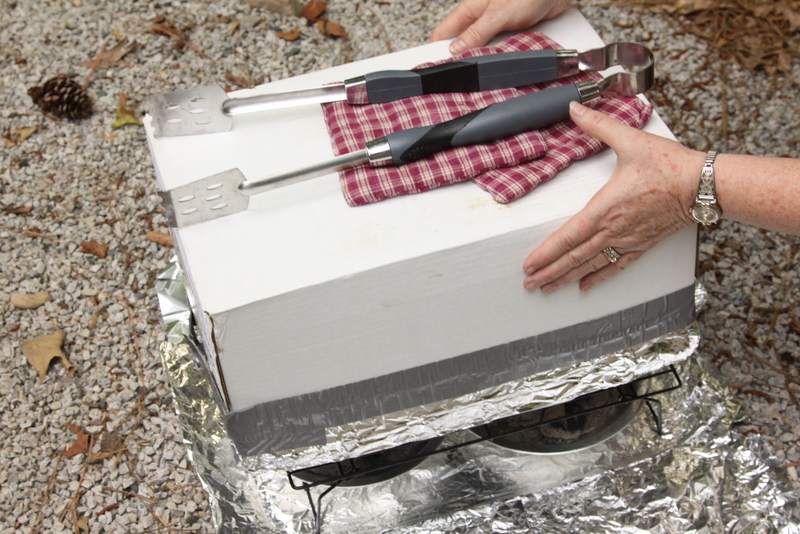 Yes, you read that right—with a little tin foil and tape, you can transform a cardboard box into a working oven. Some versions call for charcoal while others depend on solar power, but whichever you choose, you should be able to bake just about anything you normally would in your kitchen at home. It's a nifty afternoon project that could come in handy on a camping trip or on those hot summer days when you don't want to bake indoors. Find instructions on how to make one of these ovens on the blog Like Mom and Apple Pie.
10. Pick and chew.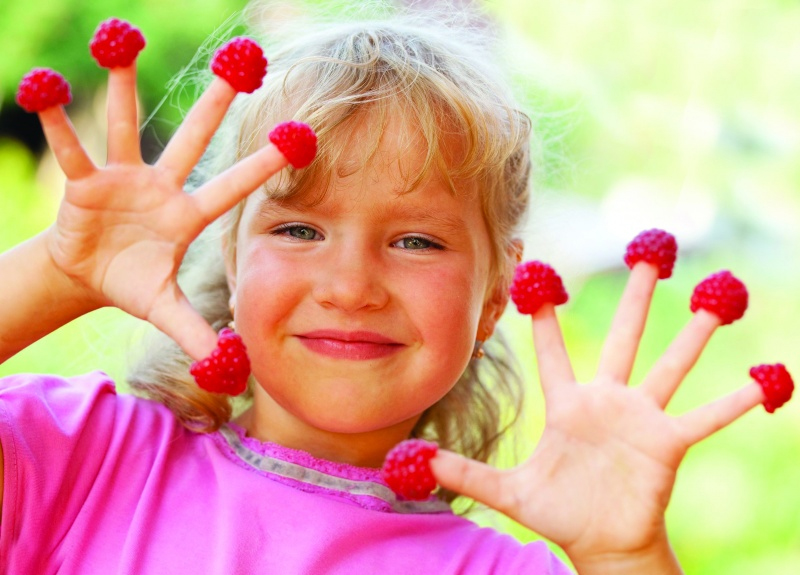 Summer is berry season, and none taste better than those you've plucked straight from the bush. Find a pick-your-own farm near you at nymetroparents.com/berries.
11. Have an outdoor tea party.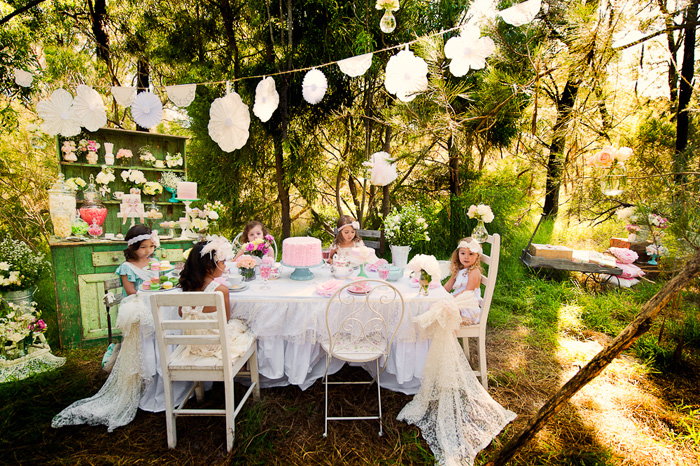 Whether the tea is real or imaginary is up to you!
12. Enjoy a treat at the fair.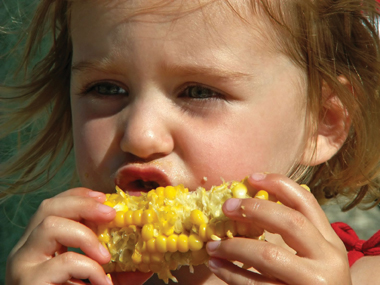 Whether it's a street fair or county fair, these summer staples serve up many special treats (see: corn dogs, cotton candy, funnel cake, etc.). Worried about the nutrition in these delicacies? See our guide to healthy eating in the summer at nymetroparents.com/summer-eating, which will help you make the healthiest food choices at fairs and other summer events.
13. Choose a restaurant with outdoor seating.
Bonus points if you've never eaten there before! And extra bonus points if you bring along Fido (just call ahead to make sure the restaurant allows animals in its outdoor area).