It's wet and it's cool—need another reason to head to the water? Here are 8 ways to have fun getting wet!
1. Find a fountain.
They're not just for posing in front of, though that's nice. Tell your kids that Yes!, they can run through the water—and not only in those awesome playground fountains, either. Playfully try to avoid the shooting streams of water, then splash your kids when they least expect it. Make wishes by throwing in pennies. Make dreams come true.
2. Take a wet and wild day trip.
Splash Away Bay at Quassy Amusement Park & Waterpark has enough water
activities to keep you soaked all day. From a 300-gallon bucket dropping water at Saturation Station to multiple twisting, turning slides, the water never stops flowing. For a more relaxing way to get wet, hang out on Quassy Beach. 2132 Middlebury Road, Middlebury, CT; 203-758-2913; quassy.com. Find more water parks in the region in our full guide to amusement parks at nymetroparents.com/amusementparks.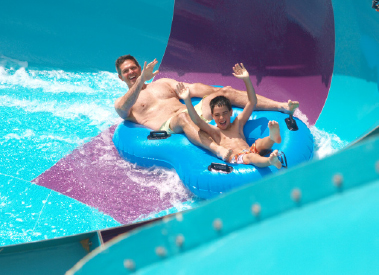 The Bullet Bowl at Quassy includes a plunge through a dark tunnel followed by exciting raft spins along the wall of the basin.
3. Bomb away.
It doesn't have to be considered a water 'fight' if it's all in good fun. Get crafty before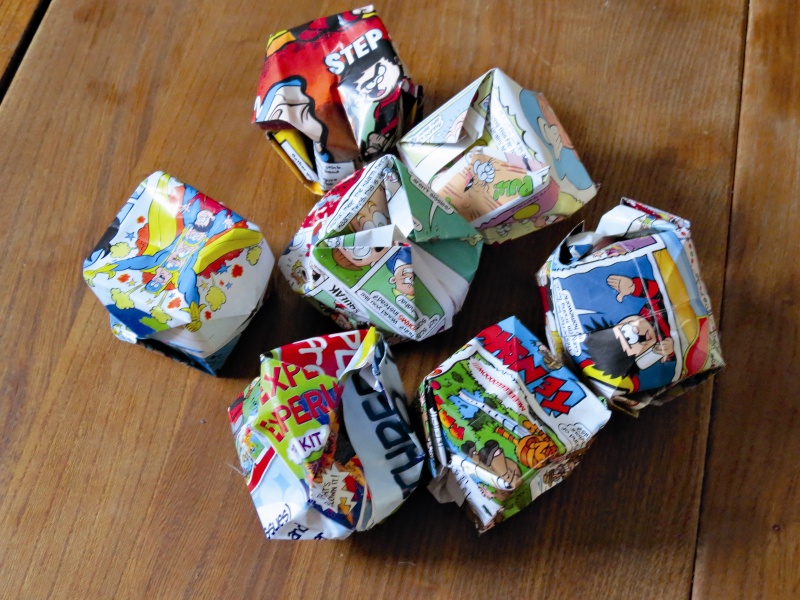 getting wet by making water bombs out of square pieces of paper, such as pages ripped from a comic book. Follow the instructions at nymetroparents.com/water-bomb, provided courtesy of a book we highly recommend for plentiful great activities, Boy Craft by Sara Duchars and Sarah Marks ($19.95; Frances Lincoln). Fill the resulting boxes with water, and look out below!
4. Float your own boat.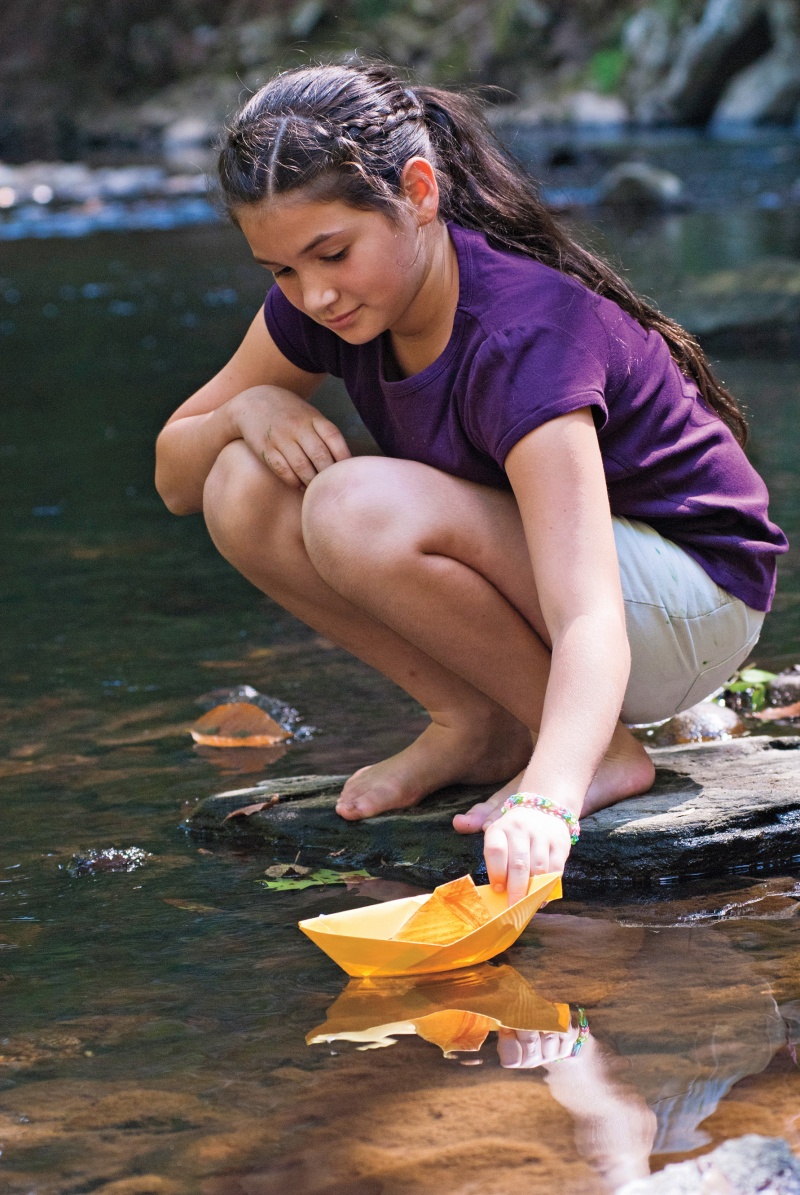 Does your child want to captain a ship all her own? It's possible with this DIY paper boat from National Geographic Kids Get Outside Guide (ages 9-12; $14.99). All you need is paper and sticky tape to create a boat that floats! Go to nymetroparents.com/diy-boat for a complete how-to.
5. Make a splash.
Backyard water games are synonymous with smiles. Enjoy the classic warm-weather activities of water balloon fights, squirt gun tag, running through a sprinkler, or playing on a slip-and-slide.
6. Row, row, row their boat.
Captain a ship (or a rowboat, kayak, or canoe), prepare your crew, and take on the open sea—or the nearest lake. You can launch your boat and rent aquatic vessels from many places in the NY metro area. Visit nymetroparents.com/boating for a round up of boating locations.
7. Hit the beach.
While sitting in traffic post-outing may be a drag, it's rarely reason enough to skip heading to the shore in the first place. It's quite simple what we do in the summer, no? So ride the waves, build a sandcastle, collect seashells, and slather on the SPF. For the best beaches in our area, visit nymetroparents.com/beaches.
8. Make tracks.
We've got a fun, portable toy to stash in your beach bag: Young kids will make their

mark in the sand with Lakeshore Learning Big Track Sand Rollers ($19.99 for set of six rollers; lakeshorelearning.com)—designs resemble train tracks, tire treads, cobblestone, and more.