Fifth-graders from Westbury Friends School on Long Island celebrated their graduation on a school trip into Manhattan, where they delivered teddy bears to sick kids and got to see a Broadway show.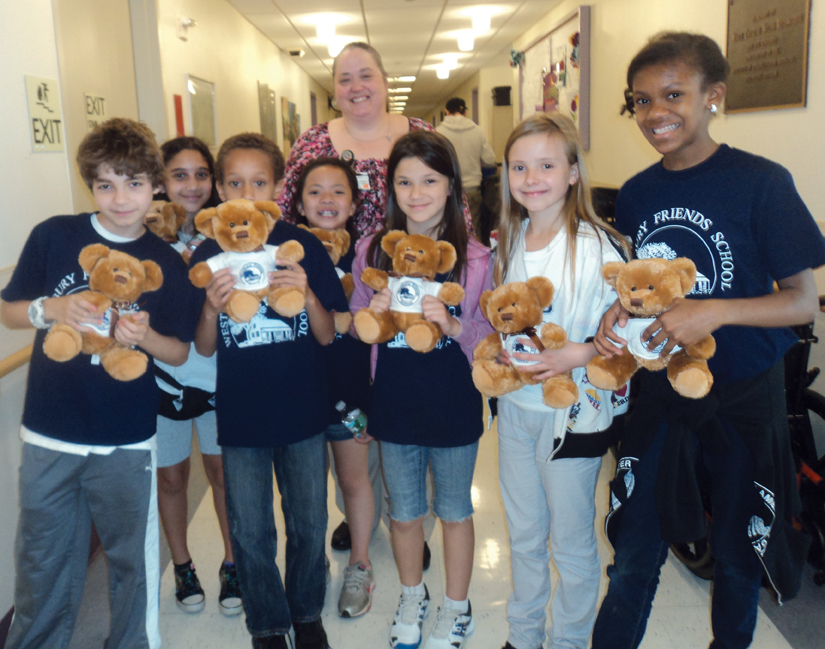 On June 6, members of Westbury Friends School's fifth-grade class traveled into New York City with teachers Mr. Flanagan and Mrs. Wells, first on an errand of good will and then for a special gift to celebrate their days at WFS.
Thanks to Dr. Renat Sukhov, father of one of the fifth-graders, the students visited the Rusk Institute of Rehabilitation Medicine (a division of NYU Langone Medical Center that Dr. Sukhov founded) where they delivered Westbury Friends School bears to many of the children who are patients there. The bears, which were gifts from The Empowerment Program, brought smiles and joy to many of the young patients' faces as they spent time with the fifth-grade class members.
Afterward, students were treated to a pizza lunch. And thanks to Tysha Scott, mom to a fourth-grader at the school, the fifth-grade class enjoyed third-row seats at the acclaimed Broadway show Wicked. The tickets were donated by the New World Stages Foundation, founded by Broadway actors and industry members to keep the arts active and alive among children in NYC and the surrounding communities.