The holiday season calls for putting up Christmas lights and holiday decorations. Keep safe and avoid safety hazards that can be caused be unattended lights, unsupervised cooking, and other dangerous situations with tips from the Energy Education Council, an award-winning program.
The holiday season is a busy time of year, but take care to not let it become a dangerous time. Guests, cooking, space heating, and decorations can add up to a dangerous situation in a home. Safe Electricity encourages you to protect your loved ones by decorating safely this season.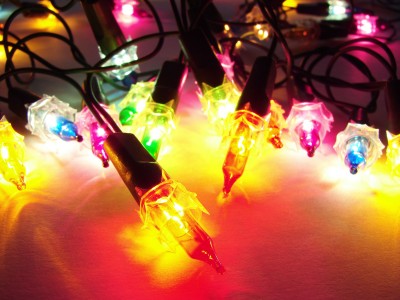 "In the chaos of holiday celebrations, it is easy to forget safety," says Molly Hall, executive director of the Safe Electricity program. "Before the celebrations begin, take time to decorate safely."

In the two months around the holidays approximately 14,000 people end up at hospitals for injuries related to holiday decorating, according to the Consumer Product Safety Commission. Safe Electricity has tips to help you and your guests avoid becoming part of this statistic:


1. All electronic decorations and lights should be certified by a laboratory, like UL, ETL, or CSA.

2. Inspect cords and electrical equipment before using them. Cords should not be frayed, cracked, or brittle.

3. Turn off or unplug lights before going to sleep. Power strips and timers can help you do this.

4. Do not overload extension cords or outlets. Electric overloads can cause shocks and start fires.

5. Never tack or nail through a strand of lights. Do not place cords under rugs or in high-traffic areas.

6. Outdoor decorations and lights should be plugged into outlets equipped with ground fault circuit interrupters (GFCIs). GFCIs detect and prevent dangerous electrical situations where a shock may occur. GFCI protection is very important outdoors, where weather conditions can create shock hazards.

7. Only use decorations and lights that are rated for outdoor use outside.

8. Never throw holiday lights on trees near power poles.

9. If you are using a ladder, stay 10 feet from overhead power lines at all times, in all directions.

10. Never string more than three strands of lights together, unless packaging specifically says it is safe to do so.
This article is courtesy of Safe Electricity.

Safe Electricity is the award-winning program of the Energy Education Council, a non-profit organization that is dedicated to promoting electrical safety and that also provides information on energy efficiency and renewable resources. Energy Education Council members include more than 400 utilities in 30 states as well as energy-related organizations and educators.
For more information on staying safe and protecting your loved ones, visit safeelectricity.org.