Two NYC area writers and artists are recognized with Ezra Jack Keats New Writer and New Illustrator Book Awards for their work on children's books.
Th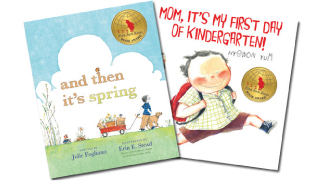 e 27th annual Ezra Jack Keats New Writer and New Illustrator Book Awards winners have been announced, and the two top spots have been claimed by a Brooklyn-born writer and an artist from Park Slope.
Native Brooklynite Julie Fogliano received the 2013 New Writer Award for "And Then It's Spring" (Macmillan, 2012; $16.99), a picture book for ages 4 to 7 that celebrates the excitement of planting the first seeds of the growing season.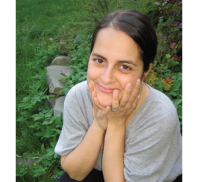 "I was struggling to find an idea for a children's book, and a friend challenged me by asking me to create a thought of the day for him for every day of the year to get inspired," says Fogliano, a mom of two who now lives in Olive, NY. "On day 156, I was in my yard and, even though it was April, there was no sign of grass growing anywhere. Suddenly, inspiration struck...And Then It's Spring 'grew' from there."
Hyewon Yum, who moved to Park Slope from Korea about a decade ago, won the 2013 New Illustrator Award for Mom, "It's My First Day of Kindergarten!" (Macmillan, 2012; $16.99), which she also wrote.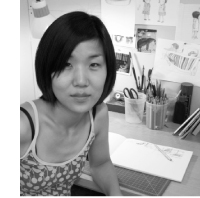 In this colorful tale, Yum plays with the color and size of her images to capture the emotional highs and lows of both a 5-year-old and his parent as the child prepares to start kindergarten. "
My book is based on a true story," Yum says. "My son was going off to kindergarten, and I was a new mommy. I felt like the 5-year-old—he wasn't afraid, but I was nervous. I thought it was better to draw what we were feeling, so I drew the mom in the book small and blue at first and the son large and rosy. Their colors and sizes change as they each get more and less brave throughout the day. My own son said, 'Mom, that's not how you are!' He didn't even notice how nervous I was."
The awards are presented by the Ezra Jack Keats Foundation in partnership with the de Grummond Children's Literature Collection at The University of Southern Mississippi. The winners each receive a gold medallion as well as a $1,000 honorarium.
"The Book Awards was created to bring attention and recognition to new artists who carry on in the spirit of Keats," says Deborah Pope, executive director of the Ezra Jack Keats Foundation. "The jury looks for new books of beauty that portray the universal qualities of childhood, a strong and supportive family, and the multicultural nature of our world."
For a complete list of Ezra Jack Keats Book Awards winners, visit ezra-jack-keats.org.