At the Brooklyn Botanic Garden in NYC, there's something beautiful to see and something fun for families to do year-round at events such as the Cherry Blossom Festival in spring, Ghouls and Gourds in fall, and Illuminated Festival in winter.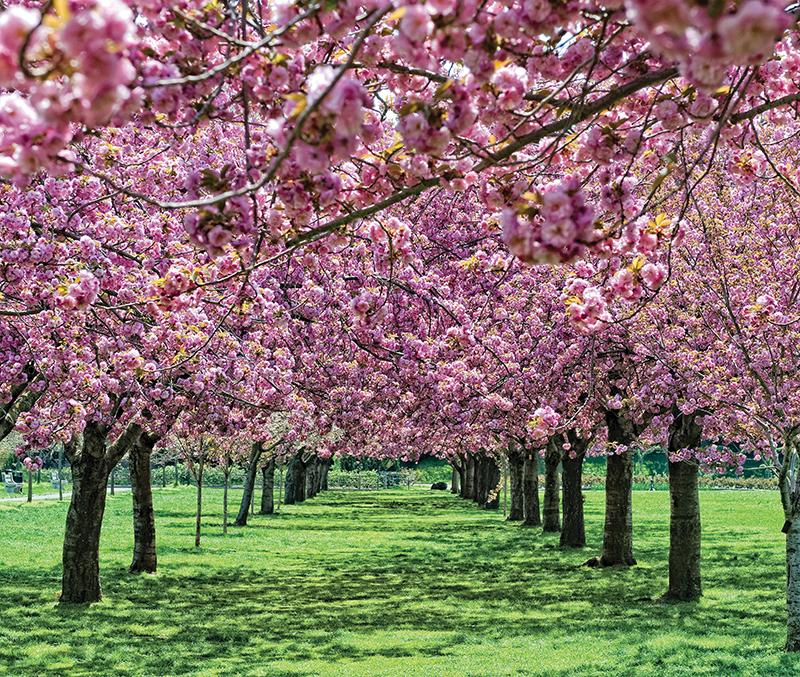 The highlight of the BBG's cherry blossom festival in late April—the nation's largest event in a public garden—is the 76 Prunus Kanzan trees on Cherry Esplanade. Expect a line to get into the garden this weekend, and buy tickets online in advance to save time.

What was once an ash dump in the late 1800s is now the Brooklyn Botanic Garden, which displays the very best in urban gardening. Sitting on 39 acres in Brooklyn's Crown Heights neighborhood, the garden conserves, displays, and promotes the enjoyment of plants to all visitors.
The BBG is comprised of a variety of smaller gardens, including a rock garden, herb garden, fragrance garden, and Shakespeare Garden. Across from the Shakespeare Garden is a path with stepping stones that commemorate several famous individuals who called Brooklyn home. There is also an aquatic house, bonsai museum, and three separate pavilions hosting different environments to explore.
This year, the BBG's Children's Garden—which was the first of its kind to include children in hands-on programming—celebrates its centennial anniversary with several special workshops and celebrations for kids.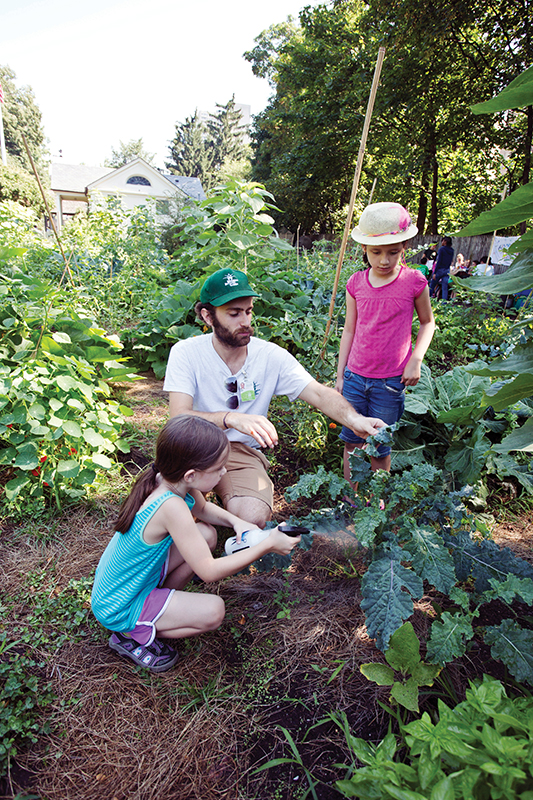 With a focus on education, the Children's Garden allows kids ages 2-17 to plant their own crops and flowers and harvest them under the guidance of garden instructors.
Spanning the Seasons
Visitors can enter the garden through the Visitor Center, constructed for BBG's centennial in 2010. The center is a model of energy-efficient design that merges architecture and landscape. Stop in to view the indoor exhibits before you head out to the gardens.
A free, hour-long Seasonal Highlights Guided Tour is offered each Saturday and Sunday at 1pm (no registration needed). The tour meets at the corner of Cherry Walk adjacent to the Visitor Center.
From May to September and during select school breaks, the garden offers Drop-in Family Workshops in which kids and their families can take part in fun activities, plantings, and open-ended exploration (free with garden admission).
BBG offers many volunteer opportunities for a wide range of ages—find a list of ways to lend a hand at bbg.org/get_involved/volunteer.
There's always something in bloom at BBG, no matter what time of year you visit. Check what's blossoming before you visit at bbg.org/bloom, or follow BBG on Twitter: @bklynbotanic.
Annual Festivals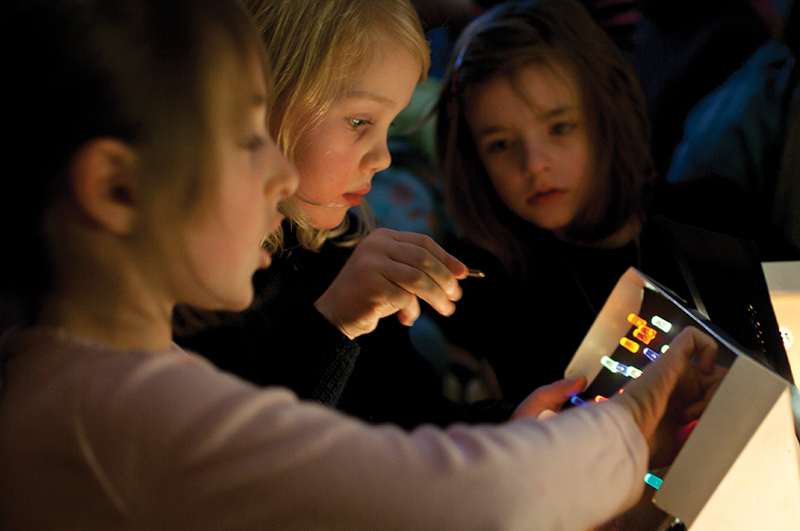 The Illuminated Festival, held late January through early February, brings light-hearted fun to wintry days with indoor and outdoor activities for the whole family. Visitors can go on treasure hunts, groove to music, play old-school games in the Lite-Brite Lounge, learn circus skills, listen to storytelling, and more.
The Sakura Matsuri Festival, BBG's (very popular) annual celebration of its blooming cherry blossom trees, will be held April 26-27 (10am-6pm). The weekend will include more than 60 events and performances celebrating these bountiful blooms as well as traditional and contemporary Japanese culture. It's also a wonderful people-watching event, as many visitors dress in colorful kimonos or in the Japanese "Lolita" fashion—a street style inspired by the Victorian era. Not one for crowds? If you choose to visit on a different spring weekend, check the cherry blossoms' status at bbg.org/discover/cherries.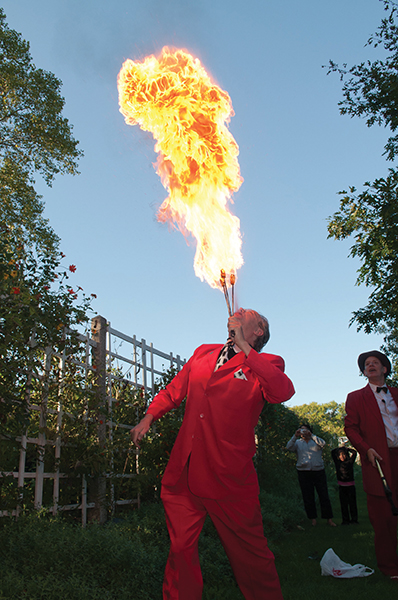 The Chile Pepper Festival, held in late September or early October, features a full roster of sizzling music and dance from spice-loving regions around the world. Sample dozens of award-winning fiery foods—from salsa to chocolate—and check out the fire jugglers, music performances, and red-hot workshops.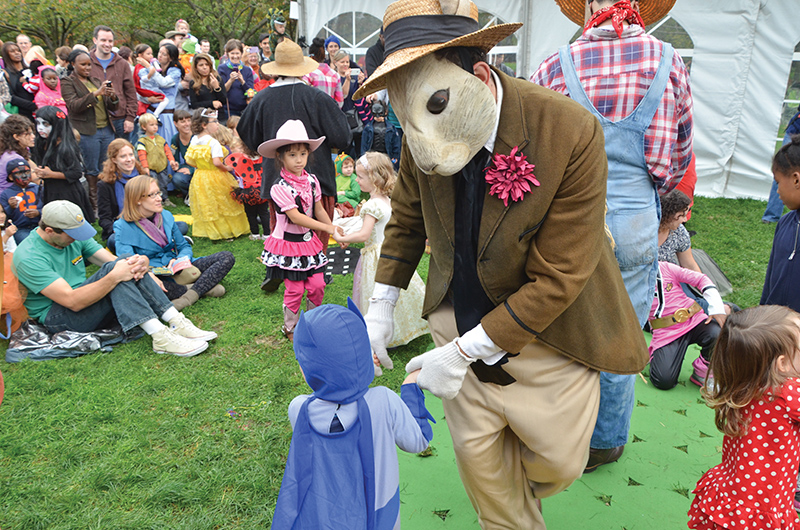 Right before Halloween, BBG hosts a Ghouls and Gourds festival that invites visitors to show off their costumes and join colossal puppets and zany stilt-dancers in Brooklyn's wackiest Halloween parade. The daylong event also includes family-friendly music, chats with children's book authors, fall-themed games and activities, and the chance to view the BBG in its gorgeous fall colors.
Details
Address: 990 Washington Ave., Crown Heights
Hours: Tuesday-Friday 8am-4:30pm, Saturday-Sunday 10am-4:30pm
Admission: $10; $5 students and seniors, free for children younger than 12; free for all on winter weekdays
Note: Access BBG's online urban gardening resources at bbg.org/gardening/toolkit/urban_garden
For more information: 718-623-7200; bbg.org