Courtney Brodie is a freelance writer for NYMetroParents. She is a graduate of Hobart and William Smith Colleges.
Email Courtney Brodie
---
Indoor Environmental Wellness Company Opens on Long Island
by Courtney Brodie - May 27, 2014

healthEhabitats, a Long Island-based indoor environmental wellness company, focuses on helping families reduce unhealthy environmental factors in their homes and maintain a healthy living environment.
---
Great Neck Studio Offers Photo Shoot Birthday Parties
by Courtney Brodie - May 27, 2014

Toddlewood Studio, a recently-opened photography studio in Great Neck, offers photo shoot birthday parties. The studio, known for its pictures of kids dressed like red carpet celebrities, also offers Ladies' Night.
---
---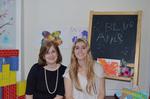 Astoria DAP-Based Preschool to Open in September
by Courtney Brodie - May 16, 2014

Blue Apple Early Childhood Learning Center, an Astoria preschool, aims to open for its first class in September. The Queens preschool's curriculum is aligned with the Common Core Standards.
---
---
---
---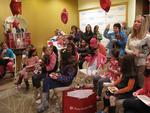 Resale Boutique for American Girl Dolls Supports Women with Autism
by Courtney Brodie - April 08, 2014

Girl AGain, a resale boutique for American Girl dolls and their accessories in Hartsdale, recently opened inside the Sweet Heaven Family Spa. The resale store is a venture of Yes She Can Inc, a nonprofit which provides job skills and employment opportunities for young women with autism.
---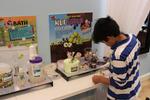 Family Day Spa Opens in Hartsdale
by Courtney Brodie - April 07, 2014

Sweet Heaven Family Spa recently opened in Hartsdale. The Westchester County spa offers services for boys and girls of all ages, as well as spa parties.
---
---
Glitz & Glamour Salon and Spa Under New Ownership
by Courtney Brodie - March 26, 2014

Glitz & Glamour spa and salon for kids and tweens recently came under new ownership. The spa offers birthday entertainment at it's Islip location for spa parties, as well as Girl Scout parties.
---
LIU Post Youth Camps Adds Three Programs
by Courtney Brodie - March 25, 2014

LIU Post Summer Youth Camps will add three new programs to its schedule of camp programs for 2014: cheerleading camp, horseback riding camp, and an academic enrichment camp.
---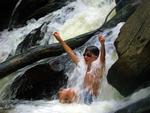 New Canaan Nature Center Expands Summer Camp Programs
by Courtney Brodie - March 19, 2014

New Canaan Nature Center recently expanded its summer camp programs to include more outdoor recreation and education. The nature and adventure summer camps in Fairfield County offer three levels based on age.
---
---
Language Workshop for Children Partners with Kids' MusicRound
by Courtney Brodie - February 24, 2014

Language Workshop for Children now offers Kids' MusicRound at its Manhasset and Manhattan locations. The parent and child music class helps children develop cognitive ability through an exploration of music.
---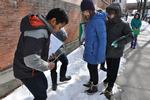 Progressive Brooklyn Middle School Accepting Applications for Fall
by Courtney Brodie - February 18, 2014

Greene Hill School in Brooklyn is now accepting applications for the middle school it plans to open for the fall semester. The Brooklyn middle school follows a humanities-based curriculum and is aligned with the New York state Common Core standards.
---