---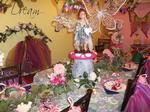 Dream Up Your Own Enchanted Wishes Party in Westchester
by Holly Tucker - October 01, 2012

Does your daughter want a fairy or princess themed birthday party? Enchanted Wishes, a fairy-tale themed boutique, is just the place to host it. Filled with handmade dolls, tutus, and fairy wands, this is the "biggest dollhouse ever".
---
September Strategies to Start the School Year Right
by Holly Tucker - August 27, 2012

Earlier wake-ups, spiffy duds, and a new class for your kids mean organizational and motivational challenges for you. We've got September strategies from Katherine Lee, a Brooklyn mom and expert on school-aged children, to help you start the school year right.
---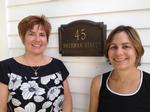 Counseling Facility in Fairfield Helps Struggling Teens
by Holly Tucker - August 13, 2012

When Carol Passmore and Lisa LaReau worked in schools, they saw a need for a facility that helps the preteens and teens who are slipping through the cracks at school. Connect To Care addresses issues surrounding anxiety, depression, and social and emotional challenges, among others.
---
Ask the Expert: What is Gene Doping?
by Holly Tucker - August 09, 2012

The Summer Olympics have spurred talk about gene doping and performance-enhancing drugs. A local expert explains what gene doping is and what else parents should know about it.
---
Ask the Expert: What Should Parents Know About Whooping Cough?
by Holly Tucker - August 08, 2012

Cases of whooping cough, or pertussis, are on the rise in New York state. A local expert weighs in on what parents should know about whooping cough, including symptoms, how it spreads, the vaccines available, and what to do when your child catches it.
---
Two Nassau Preschools Teach Students About Special Needs
by Holly Tucker - July 17, 2012

The Growing Tree Nursery and The Growing Tree North have piloted an American Sign Language program designed to teach preschoolers sign language. The preschools also teach students about other disabilities, like blindness, as a way to raise awareness for those with special needs.
---
Brooklyn Preschool Allows Kids to Progress at Own Pace
by Holly Tucker - July 17, 2012

Pattie Mehrej, mother of two and former EMT, combined her passion for parenting with her love of the community to open Itty Bitty Adventures, a preschool on Marine Park. The preschool staff makes daily developmental assessments to help each child progress at their own pace.
---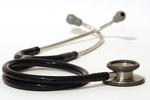 Ask the Expert: What Should Parents Know About Sepsis?
by Holly Tucker - July 12, 2012

Sepsis, also known as blood poisoning, is a medical condition triggered by an infection that's a leading cause of death in hospitals. Here, get details on sepsis symptoms and risk factors from a local urgent care doctor.
---
Yale-New Haven Children's Hospital Opens in Fairfield County
by Holly Tucker - July 12, 2012

Yale-New Haven Children's Specialty Hospital recently opened a new location in Norwalk that employs world-class experts covering a wide range of medical specialties. Residents no longer have to leave Fairfield County to seek specialty medical services.
---
M.A.T.S.S. Kids Gym Now Offers Dance School in Syosset
by Holly Tucker - July 09, 2012

M.A.T.S.S. Kids Gym has partnered with Long Island Elite Ballet Company to bring a dance school to the gym. The new program is offered at the Syosset location as part of the summer program and will also be offered as part of their after-school program.
---