Jin Lee is a Spring 2013 Editorial Intern for NYMetroParents, a division of Davler Media Group.
Email Jin Lee
---
---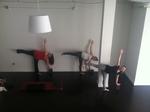 Hastings Yoga Offers Class for Expecting Mothers
by Jin Lee - May 02, 2013

Westchester yoga studio Hastings Yoga now offers a prenatal yoga class for expecting mothers. Each pose that is part of the class benefits pregnant women by stretching their bodies and can be used to help with pain during labor.
---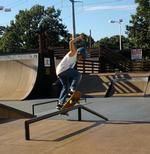 New Summer Camp Teaches Children Extreme Sports
by Jin Lee - April 22, 2013

Camp Extreme, a new summer camp offers BMX bike, BMX dirt trail riding, skateboard, and surf lessons for children on Long Island. The extreme sports summer camp is designed so all campers learn and progress together.
---
Long Island Cheer Program Expands Summer Camp
by Jin Lee - April 22, 2013

Gravity Cheer now offers three- and five-day camp sessions for its summer camp. Campers in both sessions will learn a cheer routine, tumbling, and stunts and participate in an obstacle course. The camp also offers extended hour care before and after camp, as well as a sibling discount.
---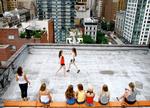 Shawn Ehlers Offers Day-Long Model Boot Camp in NYC
by Jin Lee - April 22, 2013

Former model Shawn Ehlers now offers aspiring models and actors a one-day boot camp to learn skills, about the industry, and how to put outfits together. Attendees also gain experience in front of the camera modeling two looks in a photo shoot.
---
Eye Level Learning Center Opens New Rochelle Location
by Jin Lee - April 12, 2013

Eye Level recently opened a location in New Rochelle, offering English and math academic enrichment to children ages 3-16. Classes are based on each child's needs to ensure they are building confidence in each subject. The New Rochelle location also offers Early Eye Level Program for children ages 3-4, as well as summer camps.
---
Dancewear Unlimited Now Hosts Birthday Parties
by Jin Lee - April 12, 2013

Looking for a place to hold your child's next birthday party? Dancewear Unlimited in Woodcliff Lake, NJ, now offers five different party themes to choose from, including glamour shots, jewelry making, and karaoke. Plus, if you buy any of Dancewear Unlimited's merchandise on the day of the party, you and party guests will receive a discount.
---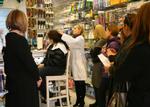 Licenders New Lice Removal Tool Works in 30 Minutes
by Jin Lee - April 11, 2013

Head lice screening and removal company Licenders uses new tool called the LouseBuster to dry up and kill eggs and bugs in 30 minutes. The quick head lice removal technique uses a concentrated flow of hot air.
---
---
---
---
New Alternative Preschool Offered on the Upper West Side
by Jin Lee - March 18, 2013

Elliott's Classes, which offers gymnastics classes for infants, toddlers, and young children and dance classes for young children, now offers an alternative preschool program to introduce children to separation from parents in a school setting.
---
---
Pacplex Reopens After Fixing Damage from Hurricane Sandy
by Jin Lee - March 18, 2013

After Hurricane Sandy hit, Pacplex had to close to fix the damage it sustained during the severe weather. Pacplex is reopening with some new additions to the facility. The family fitness center also offers summer camp and after-school programs.
---
Mathnasium Opens in Scarsdale, Prepares for Summer Programs
by Jin Lee - March 08, 2013

Math-only learning center Mathnasium of Scarsdale is set to open in April. The center offers math tutoring, homework help, and test prep including SAT test prep for high school students. Workbooks and tutoring sessions are tailored to each individual student.
---
Indoor Ropes Course Opens at Palisades Center in West Nyack
by Jin Lee - March 08, 2013

The "world's tallest indoor ropes course," with 75 challenges and various difficulties for all athletic abilities and ages, is now open in West Nyack. Palisades Climb Adventure offers special rates for birthday parties and summer camp outings.
---
---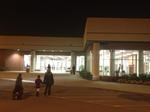 The Rinx Offers Its Programs at Bethpage Ice Rink
by Jin Lee - March 01, 2013

Hauppauge-based ice rink, The Rinx, is now offering its Total Skating and Total Hockey programs at the Town of Oyster Bay Skating Center in Bethpage. The programs help kids develop their skating and/or hockey skills.
---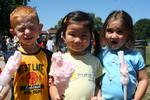 Summer Camp Program Opens Farmingdale, West Islip Locations
by Jin Lee - February 25, 2013

The "most affordable" summer camp program on Long Island has plans to open two new locations—Farmingdale and West Islip—in time for camp this summer. Hosted at St. Killian School and Our Lady of Lourdes School, Camps 'R' Us is fully equipped with opportunities for indoor and outdoor activities.
---
---
Academic Learning Center Opens Bayside-Auburndale Location
by Jin Lee - February 19, 2013

JEI Learning Center has opened a new location in Bayside-Auburndale. The academic enrichment center for queens children provides small classroom learning while preparing students for more traditional school setting.
---
Sports Academy Offers After-School Program, Birthday Parties
by Jin Lee - February 12, 2013

4D Sports Baseball Academy, a facility that trains high school, college, and professional baseball players, now offers an after-school baseball program, as well as sports birthday parties tailored to your child's sporting interests.
---
Meet the Intern: Jin Lee
by Jin Lee - February 01, 2013

Get to know Jin Lee, a Spring 2013 editorial intern with NYMetroParents, a division of Davler Media Group.
---