Melanie Baker hopes her aura is purple, and maintains a strict sushi diet. Big fan of mini-horses, Spotify, and pretending to be fluent in Spanish. She has 19 siblings and counting.
Email Melanie Baker
---
Brooklyn's AltSchool Provides Experiential Learning
by Melanie Baker - December 15, 2014

AltSchool, which provides experiential learning for pre-kindergarten through eighth grade, is opening a Brooklyn Heights location in the fall. The elementary and middle school is now offering open houses and accepting applications for the fall.
---
---
Olympic-Inspired Activities in the NY Metro Area
by Melanie Baker - January 24, 2014

Want to get in the Olympic spirit for the 2014 winter games without flying across the globe to Sochi, Russia? We've compiled a list of Olympic-inspired activities for the whole family in the NY metro area, including the Stars on Ice tour and the USOC Road to Sochi Tour.
---
---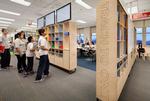 The Personal Touch: Classroom Innovations for Personalized Learning
by Melanie Baker - December 19, 2013

One size does not fit all when it comes to learning, and a variety of innovative educators are honing in on that idea to bring a more customized approach to teaching our children. Find out how New Classrooms' Teach to One: Math, Avenues: The World School, Big Picture Learning, are doing just that.
---
---
Homegrown Heroes: Singing and Signing for Good
by Melanie Baker - March 27, 2013

Professional opera singer Sabrina Francis volunteers her time and talent at Gigi's Playhouse NYC in upper Manhattan to inspire children with Down syndrome through music and sign language.
---
---
Ask the Expert: Is Golf the Right Sport for My Child?
by Melanie Baker - January 18, 2013

Kate Tempesta, founder and co-owner of Kate Tempesta's Urban Golf Academy, shares her tips on the benefits children get from playing golf, how young kids can start golf lessons, and what to expect from your child's golf teachers.
---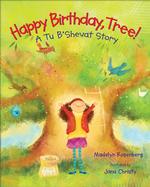 Party Central Pick of the Month: Happy Birthday, Tree!
by Melanie Baker - January 03, 2013

A new story book introduces young readers to the importance of honoring and caring for nature. In "Happy Birthday, Tree! A Tu B'Shevat Story" by Madelyn Rosenberg, Joni and Nate realize the importance of friendship, compassion, and respect for nature.
---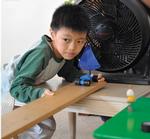 How STEM Education Can Help Our Kids And Our World
by Melanie Baker - December 20, 2012

Science, technology, engineering, and math are the four subjects that may be most important for our kids to be learning now. STEM education is finally getting the attention it deserves and there are many programs, classes, camps, and museum activities that will let your child learn STEM subjects. We need more scientists and innovators and STEM education holds the key. Building rockets, robots, and other cool contraptions helps kids become creative thinkers and problem solvers and may help them and our world in the future.
---
Local Olympian Tim Morehouse Tells Us All About Fencing
by Melanie Baker - November 01, 2012

Tim Morehouse, originally from Riverdale in the Bronx, has an impressive career: He has competed on the US Olympic fencing teams in Athens, Beijing, and London (so far). Since winning a silver medal in the 2008 Beijing Games, Morehouse has consistently leveraged his influence to inspire kids across the world to lead active lifestyles and to find the excitement and fun in lesser-known sports. We spoke to Morehouse about his past life as a teacher in the New York City school system, his love of the sport, and more.
---
Party Max Brings Varitey of Party Supplies to Brooklyn
by Melanie Baker - September 19, 2012

Brooklyn residents now have another option when buying supplies and decorations for their next party. Party Max, which recently opened in Dyker Heights, offers everything from balloon bouquets and themed supplies to Halloween costumes, greeting cards, plush toys, and seasonal merchandise.
---
Meet the Editor: Melanie Baker
by Melanie Baker - September 06, 2012

Get to know Melanie Baker, NYMetroParents' assistant editor and directories editor.
---
Three Ways to Make the Olympics Educational for Your Kids
by Melanie Baker - June 26, 2012

With the 2012 Summer Olympics around the corner, some parents may be worried about their kids sitting in front of the TV for hours watching the events and not learning anything. We found three products—a book, a movie, and a game—to help make the event watching more educational. With older kids, read the book or watch the movie, then have a discussion about the athletes featured. For younger kids, play the game to learn and review math skills.
---
Q&A with Brooklyn-Based YA Author of Gold Medal Summer
by Melanie Baker - June 26, 2012

Brooklyn-based young adult author and former gymnast Donna Freitas recently published Gold Medal Summer, a book about aspiring elite gymnasts. This summer page-turner is a sure way to get your tween amped for the London Olympics.
---
P&G Thank You, Mom Campaign Helps Athletes' Moms Attend Games
by Melanie Baker - June 26, 2012

Procter & Gamble's Thank You, Mom campaign celebrates Olympians' Moms by putting them in the spotlight. The campaign helps offset the hefty travel expenses so Moms can go to London to support their children at the 2012 Olympic Games.
---
Four U.K. STEM Students Created the 2012 Paralympic Torch
by Melanie Baker - June 26, 2012

A STEMNET team of four 11-14-year-olds invented the 2012 Paralympic torch based on the principle of physical human strength. The Science, Technology, Engineering, and Mathematics Network awarded the team with $1,000 in equipment for their STEM club, and the team will be in attendance at the 2012 Paralympic Torch Relay.
---
Introducing the Mascots for the 2012 London Olympics
by Melanie Baker - June 26, 2012

With the 2012 London Olympics starting in July, it's time for you and your kids to meet the official Olympic mascots. These two colorful characters represent the 2012 Olympic and Paralympic games.
---
Variety of Classes Offered At New Fitness Studio
by Melanie Baker - May 25, 2012

After getting in shape and losing weight, Tauris McBride opened Just Keep Moving Fitness. This fitness studio, which has a variety of classes, is convenient and affordable.
---

Mathnasium of Brooklyn Heights Now Offers Pre-K-K Program
by Melanie Baker - May 24, 2012

Mathnasium of Brooklyn Heights-Boerum Hill now offers a First Steps program for preschoolers and kindergartners. This program emphasizes learning the language of math through shapes, patterns, and group work.
---
Sprouts at Music Beans
by Melanie Baker - May 11, 2012

Music Beans is now offering new classes for New York's tiniest music maestros, putting a strong focus on diverse music and culture, and giving music education a worldly feel.
---
Soccer By Any Other Name
by Melanie Baker - April 25, 2012

It's "football" to the rest of the world, but no matter what you call it, soccer is the most popular international sport for many reasons. Soccer is a great sport for kids because it can be played in any season, promotes teamwork, and nurtures abstract thinking. Read on to learn about the benefits of kids playing soccer, Euro Cup 2012, and soccer related fundraising!
---
---
Dr. Christine Uzoigwe Brings Love and Health to Brooklyn
by Melanie Baker - April 02, 2012

Divine Love Medical Services opened its doors on Brooklyn soil in August and the founder, Christine Uzoigwe, M.D., says she is here to help kids stay well. After working for another practice on Long Island, Dr. Uzoigwe made the move to Brooklyn because she says she saw a greater demand for pediatrics in this location.
---
| | |
| --- | --- |
| Articles Found: 33 | Result Page: ( 1 2) Next » |