Melanie Shapiro is a summer 2013 intern with NYMetroParents, a division of Davler Media Group.
Email Melanie Shapiro
---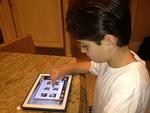 Introducing: AutisMate
by Melanie Shapiro - November 06, 2013

An NYC computer scientist was inspired to create AutisMate, an award-winning app that helps people with autism communicate, by his younger brother who has autism. Discover how this research-supported tool may be life-changing for your child, too.
---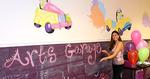 Grand Prix New York Launches Family Art Studio
by Melanie Shapiro - August 06, 2013

Grand Prix New York, an indoor family entertainment facility in Westchester County, recently opened the Arts Garage, an art studio for children, adults, and families, including pottery and jewelry making. Grand Prix also offers bowling and an arcade in Mount Kisco, as well as birthday parties and bar and bat mitzvahs.
---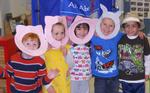 Local Catholic School Brings Preschool Program Back
by Melanie Shapiro - July 29, 2013

Our Lady of Wisdom, a coed Catholic school, is bringing its preschool program back for the new school year. The Catholic preschool in Port Jefferson for 4-year-olds is five full days per week, and children learn reading, math, technology, Italian, music, and art. The preschool also offers before and after care for its preschool students.
---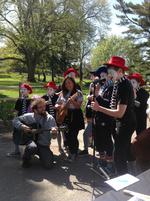 School of Rock Now Offers Preschool Music Class
by Melanie Shapiro - July 29, 2013

The Roslyn Heights and Farmingdale locations of School of Rock now offer Little Wings, an early music education class. The music class for preschoolers teaches the fundamentals of music using play-based learning.
---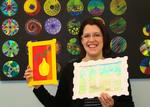 National Art Classes Offered in Suffolk County
by Melanie Shapiro - July 29, 2013

National art education program Abrakadoodle now offers its classes at various locations in Suffolk County, taught by Lisa Albert. The art program also offers in-home birthday parties, with activities and lessons.
---
---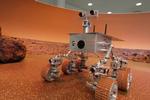 NYSCI Unveils Kid-Built Mars Rover Robot in Mars Exhibit
by Melanie Shapiro - July 22, 2013

The Beatty Robotics Team, which consists of Camille, age 13, Genevieve, age 11, and their father Robert, built a Mars Rover robot for the Mars exhibit at NYSCI. The girls, who are interested in STEM education, did most of the work on the robot.
---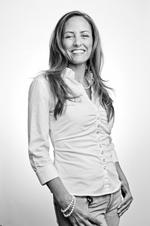 Moving Forward Seminars Now Offers In-Home Workshops
by Melanie Shapiro - June 25, 2013

As part of Moving Forward Seminars, Donna Sirianni now offers in-home "design your life" workshops groups. In the hour-long workshop, you, your friends, and your family have the chance to create support groups, balance work and life, manage stress, and develop a positive mindset.
---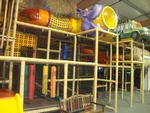 Safari Adventure and GymNation Partner for Summer Camp
by Melanie Shapiro - June 25, 2013

Safari Adventure and GymNation have partnered this summer to offer a day camp for children in Riverhead. Campers will partake in gymnastics and fitness activities at GymNation in the morning, and then go next door to Safari Adventure for lunch and afternoon open play, arcade games, and craft activities. Half-day campers will only be at Safari Adventure for open play, lunch, and crafting.
---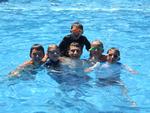 Harbor Country Day School Summer Camp Appoints New Director
by Melanie Shapiro - June 25, 2013

Harbor Country Day School Summer Camp & Workshops appointed David Romero as its new camp director earlier this year. Romero, who got his start as a camp counselor for Harbor Country Day School Summer Camp in high school, plans to expand the camp's summer learning workshops.
---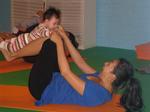 Mom-and-Baby Pilates Offered at Chelsea Yoga Studio
by Melanie Shapiro - June 25, 2013

Karma Kids Yoga, located in Chelsea, now offers Mom & Baby Pilates, a one-hour class that gives mothers a chance to exercise and bond with their babies. The class is also an opportunity for babies to learn to socialize with each other and for mothers to meet other mothers in the area and observe the developmental stages babies go through.
---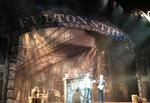 NYC Kids Get a Peek Inside Broadway's 'Nice Work If You Can Get It'
by Melanie Shapiro - June 18, 2013

New York City public school students got a behind-the-scenes look at Broadway's "Nice Work If You Can Get It," thanks to Inside Broadway's Creating the Magic program, which aims to introduce kids to Broadway shows and the people behind them.
---
---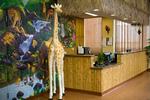 PM Pediatrics Urgent Care Center to Open in Cobble Hill
by Melanie Shapiro - June 17, 2013

After hours urgent care center PM Pediatrics will open its first Brooklyn location early this fall. PM Pediatrics delivers urgent care to children without a visit to the emergency room.
---
Kumon Math and Reading Center Opens in Kew Gardens
by Melanie Shapiro - June 17, 2013

Kumon Math and Reading Center of Kew Gardens, an academic enrichment center, recently opened in Forest Hills. The center offers help for students who are struggling in school or for students who want to get ahead in school.
---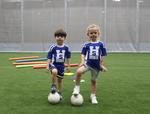 House of Sports Offers Summer Sports Programming for Ages 2-4
by Melanie Shapiro - June 17, 2013

House of Sports in Ardsley—the academy for athletic excellence—offers summer programs for children ages 2-4 to introduce them to sports and the importance of physical activity. The programs include soccer and baseball lessons, as well as a summer camp that includes lessons from all the sports offered at House of Sports, including basketball, gymnastics, and football.
---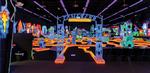 Monster-Themed Indoor Mini Golf Course Opens in Nanuet
by Melanie Shapiro - June 11, 2013

Monster Mini Golf will open an indoor glow-in-the-dark course in Nanuet in late June. Monster Mini Golf hosts birthday parties, accommodates those with special needs, and is fun for the whole family.
---
---