---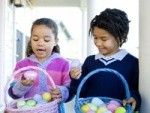 Easter Crafts & Decorations
by Nancy A. Cavanaugh - April 06, 2009

Easter is known for special dinners with family and friends. You can make the dinner table look eggs-cellent with homemade egg silverware holders and bunny napkins.
---
How to Create an Everlasting Pumpkin: A Carving Alternative
by Nancy A. Cavanaugh - October 03, 2008

Carving pumpkins is a lot of fun, but after a week or so, your jack-o-lantern will start to droop and pucker, even if you've used all the tricks for preserving it. If you're looking for a pumpkin that will last a bit longer, try making one out of papier-mâché.
---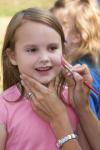 How To Keep Kids Busy at Parties
by Nancy A. Cavanaugh - March 18, 2008

Having a party for kids is fun, but one of the biggest challenges is keeping them busy. You can keep your young partygoers happy with a variety of activities, crafts and games. These ideas can also be used to keep kids busy at family gatherings or holiday parties with both kids and adults.
---
Access to Afterschool
by Nancy A. Cavanaugh - October 01, 2007

If kids look brighter this month, the Afterschool Alliance may just get the credit.
---
Anime: What's Safe for Kids?
by Nancy A. Cavanaugh - February 14, 2007

Anime (also known as Japanese animation) is not like most cartoons for kids, and care has to be taken when allowing them to view it.
---