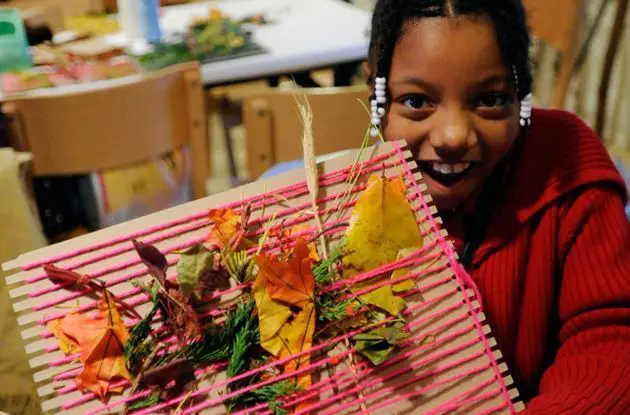 Thanksgiving Activities for Kids In Westchester and Rockland
Check out these great family activities in Westchester County and Rockland County around Thanksgiving!
Get family activities sent to you
Get things to do with your kids
Delivered right to your inbox
FREE Thanksgiving Cupcake Decorating
WHEN: Monday, Nov. 25, 4:39-5:30pm
WHERE: Palisades Free Library, 19 Closter Road, Palisades
AGES: 5-12
WHAT: Drop by the Community Room to decorate a turkey cupcake!
WANT TO GO? 845-359-0136. www.palisadeslibrary.org.
DIY Paper Roll Turkey
WHEN: Tuesday, Nov. 26, 4:30-5:30pm
WHERE: Mount Kisco Public Library, 100 E. Main St., Mount Kisco
AGES: All
WHAT: Create the centerpiece for your Thanksgiving dinner with these adorable turkeys. Registration required. Sponsored by The Friends of the Library.
WANT TO GO? 914-666-8041. mountkiscolibrary.org.
Paper Mache Pumpkin
WHEN: Wednesday, Nov. 27, 10am-12pm
WHERE: Creative Corner of Larchmont, 7 Addison St., Larchmont
AGES: 4 and older
WHAT: Make a keepsake decoration for your home or a one of a kind Thanksgiving Hostess gift.
WANT TO GO? $40. 914-833-2880. creativecornerlarchmont.com.
FREE Turkey Mountain Hike
WHEN: Friday, Nov. 29, 9-11am
WHERE: Turkey Mountain Nature Preserve, off the west side of Route 118, Yorktown Heights
AGES: 8 and older
WHAT: Walk off your Thanksgiving feast with a walk up Turkey Mountain in Yorktown. Meet in main parking area.
WANT TO GO? 914-666-6503. http://www.sawmillriveraudubon.org.
Thanksgiving Weekend at the Wildlife Education Center
WHEN: Nov. 29-30, 12-4pm
WHERE: Hudson Highlands Nature Museum, 25 Boulevard, Cornwall-on-Hudson
AGES: All
WHAT: Bring the family for post-holiday fun! Visit live animals and find out what they had for Thanksgiving Dinner. "Meet the Animal" presentations at 1pm and 2:30pm. Shop for nature-themed holiday gifts and/or purchase an Animal Sponsorship as a unique holiday gift or for yourself! Gain a special friend and support its care at the Nature Museum.
WANT TO GO? $5; free for members and children younger than 3. 845-534-5506. hhnaturemuseum.org.
Thanksgiving Events in Rockland County
FREE Thanksgiving Stories and Craft
WHEN: Tuesday, Nov. 19, 4:30-5:30pm
WHERE: Palisades Free Library, 19 Closter Road, Palisades
AGES: 5-13
WHAT: Join Ms. Carolyn for Thanksgiving stories, bingo, and crafts! Register online.
WANT TO GO? 845-359-0136. https://bit.ly/2MDeHc1.
Holiday Market
WHEN: Nov. 29-30, Friday, 12-7pm; Saturday, 10am-6pm
WHERE: Warwick Community Center, 11 Hamilton Ave., Warwick
AGES: All
WHAT: A festive Thanksgiving market featuring locally made gifts. Meet the makers, hear their stories, support local businesses. There will be gift making stations suitable for all ages, music, hot drinks and baked goods.
WANT TO GO? Admission is free; prices vary for goods. 845-986-6422. warwickvalleycommunitycenter.org/.
RELATED:
Get Family-Friendly Activities in Your Inbox
Where to Volunteer with Your Kids in the New York Metro Area
Where to Celebrate Native American Heritage Month in the New York Area

Main Image: A child creates wall art at a previous fall event
Courtesy Wave Hill

Want more content like this? Receive our Scoop packed with great ideas