With dinos making tracks everywhere from Brooklyn to New Haven, CT (even in your own home), now is the perfect time for pint-sized paleontologists to explore their dinosaur passion.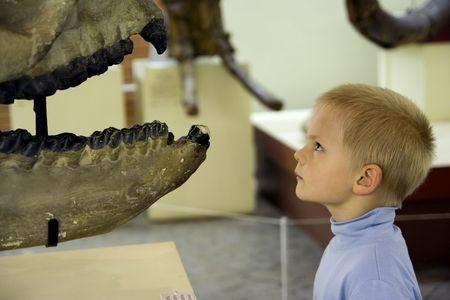 Since the dawn of time, kids have loved dinosaurs and they still do. Whether they've got an affinity for finding and studying fossils in the present day, or dream of traveling back to the Jurassic era to walk with the most famous of these colossal creatures, summer is the perfect time for pintsized paleontologists to explore exhibits of prehistoria all over the Tri-State area.
1. Set Up an Egg Hunt
Why should Easter be the only time kids get to hunt for eggs? Make papeir-mâché dinosaur eggs and hide them around the house or use them as a server for treats at a party or play date. Cover a balloon with papeir-mâché (there are plenty of simple how-tos on YouTube), leave to dry, then "split" the egg—cut it in half or roughly split it to look like a broken egg shell. Paint the eggs with some Jurassic color choices—think muddy greens, browns, and yellows. Your kids will still be bragging about this adventure when school rolls around.
2. Make Play-Dough Fossils
Roll out a half-inch-thick, flat round of play dough, then have kids press their plastic toy dinosaurs into it to make a full-body impression or footprint 'fossils.'
3. Roam Prehistoric New Jersey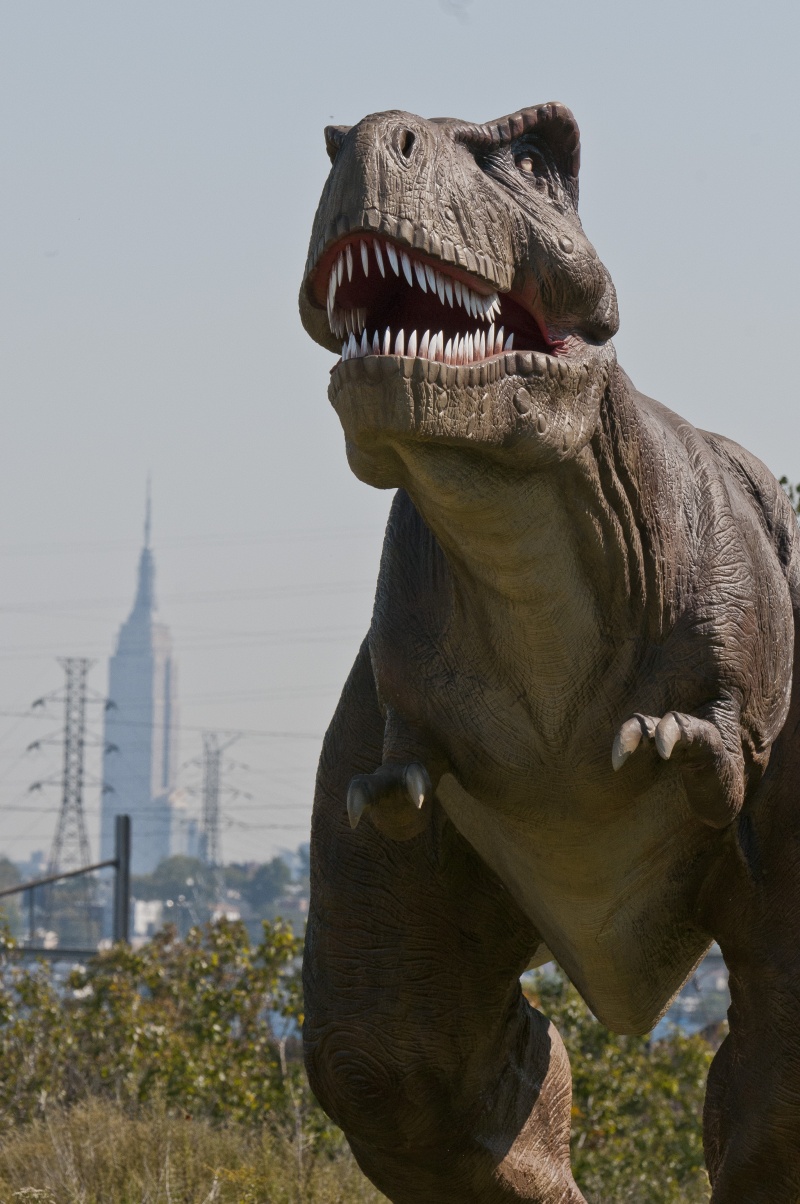 Along with the world's largest animatronic dinosaur, a 90-foot Argentinosaurus (visible from the top of the Empire State Building!), Field Station: Dinosaurs is home to a host of lifelike dinos and offers a slew of immersive outdoor programs. Situated on 20 acres of New Jersey Meadowlands at the base of a 150-year-old rock formation, the site boasts breathtaking views, live shows, games, workshops, a fossil dig site, and overnight activities. Approximately 9 miles from New York City, this park makes for an awesome family outing. May 24-Nov. 2. At the door: $25; $20 seniors and children ages 3-12. In advance (online or via phone): $20; $17.50 seniors and children ages 3-12. Kids younger than 3 are always free. 1 Dinosaur Way, Secaucus, NJ. 855-999-9010. . Find out more at nymetroparents.com/nj-dinos.

4. Pick Up a Paleo Page-Turner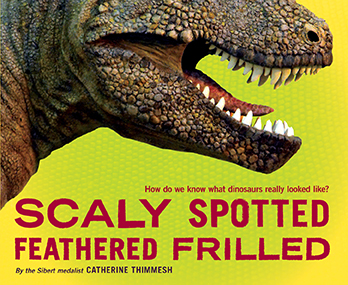 Why not make dinosaurs the theme for your next family reading day (see p. 40)? Pick up a copy of Scaly Spotted Feathered Frilled: How Do We Know What Dinosaurs Really Looked Like? (ages 9-12; $17.99; Houghton Mifflin Harcourt) and read about how scientists and artists work together to posit what dinosaurs may have looked like. Did raptors havefeathers? What did the skin of a T. rex really feel like? How do scientists take a bunch of bones and fill in the blanks? Find out through vivid illustrations and easy-to-understand explanations from real-life paleontologists.


5. Spot Dinosaurs at the Zoo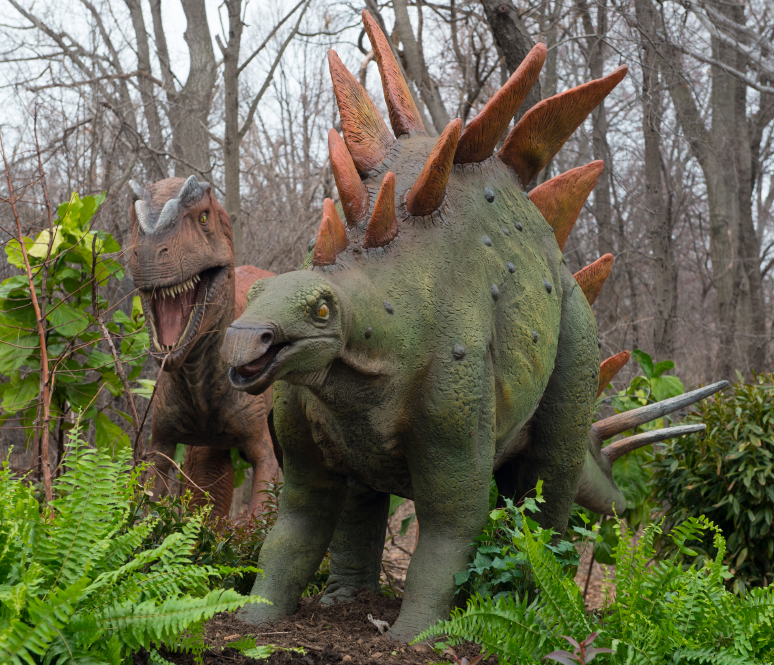 Travel back in time to encounter more than 30 lifelike specimens in their "natural"habitats on the Dinosaur Safari: Mysteries Revealed narrated safari ride at the Bronx Zoo. You'll discover how scientists reconstruct the past through examination of fossils, and upon returning to the present you can excavate your own fossils and enjoy other dinosaur-themed activities throughout the zoo. April 12-Nov. 2. Weekdays 10am-5pm; weekends 10am-5:30pm. $16.95; $14.95 seniors ages 65 and older; $11.95 for children ages 3-12; free for children ages 2 and younger. Parking: $14 per car. Bronx Zoo, 2300 Southern Blvd., Bronx. 718-367-1010.
Looking for more dinosaur fun? Check out these great articles:
2 Dino-Mite DIY Preschool Products