A recent post by one of our favorite mom blogs, Mommyish.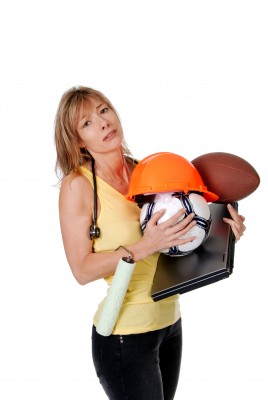 When was the last time you scolded yourself for not spending enough time with your kids? Or freaked out because you were serving frozen chicken nuggets yet again? Or dreamed of keeping a clean house, while tripping over discarded Lego bits and piles of grass-stained laundry. If you're like most moms, you probably heap this guilt upon yourself on a daily basis--feeling bad about not being a good enough mom. Not to make you feel worse, but all this guilt can be totally debilitating and turn you into the kind of mom no one wants to be around. This, according to parenting guru and psychotherapist Alyson Schafer, is why we must kick guilt to the curb.

This unrealistic longing for perfection is forcing us to trade in our own desires for the demands of our kids. We swap stilettos for sweatpants and dinner parties for play dates in order to live up to the Angelina Jolies of the world. She seems to have it together, so what the hell is wrong with me? To help moms cope with these feelings of incompetence, Schafer has penned three books, including her bestseller Breaking The Good Mom Myth: Every Modern Mom's Guide to Getting Past Perfection, Regaining Sanity, and Raising Great Kids and her newly released parenting manual, Ain't Misbehavin'. We caught up with Schafer for her take on how to kick the guilt habit.
Related Articles

Mommy Guilt: Lying About Your Kid's Birthday to Their Face

You're Not Getting Pregnant Because of Your Guilt Trip

Working Mothers Don't Have to Feel Guilty