Miriam Chu knows how to fuel a successful athlete like her daughter, U.S. women's hockey player and four-time Olympian Julie Chu. This delicious pork rib recipe is great for busy families who need an easy and nutritious dinner. Go for your own gold in the kitchen with this recipe!
Miriam's Famous Pork Ribs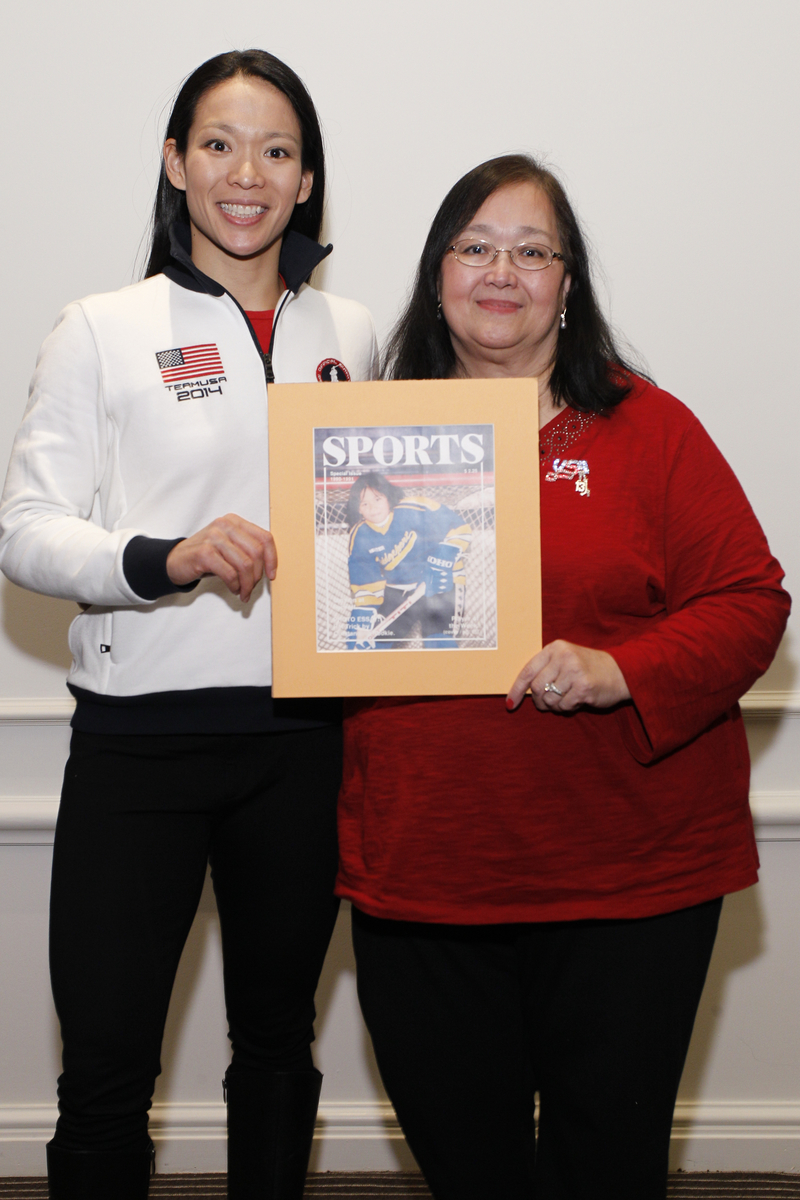 Makes: About 12 Ribs


Ingredients:
Pork ribs

2 tablespoons honey

5 tablespoons hoisin sauce

1 tablespoon soy sauce

1 tablespoon cooking wine
3-4 garlic cloves, crushed then minced


Directions:
1. In a bowl, mix together all ingredients.
2. Coat the pork ribs with the mixture. *

3. Line the ribs in a baking pan, adding any leftover mixture on top.
4. Let ribs sit in fridge for about 3 hours.
5. While preheating oven, add a little bit of water to the pan so it doesn't burn and can be used for gravy later.
6. Cook in 350-degree oven for about 45 minutes to 1 hour. Check after about 45 minutes to make sure it is cooked. If not, leave the ribs to cook for another 15 minutes.

Recipe courtesy of Miriam Chu and the Bounty.
Some steps edited for clarity.
* Photo courtesy: AP/Brian Acht