We interviewed Hai Cao, M.D., a local pediatrician, to find out what qualities families should look for in a pediatrician, what to ask during a pediatrician meet-and-greet, and why his practice offers sick and well waiting rooms.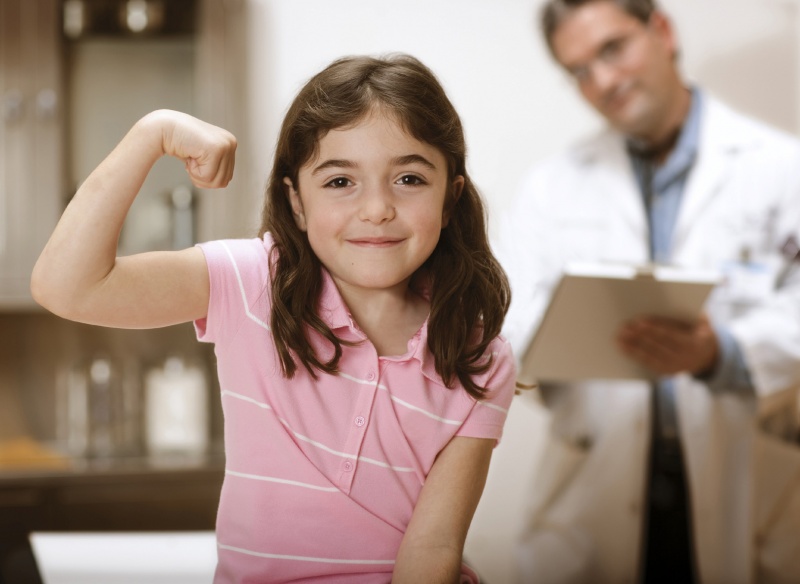 What should I look for in a pediatrician when choosing one for my family? What makes him or her a good fit for my family?
Your pediatrician becomes a member of your extended family in some sense. We don't only take care of the babies—it's important to take care of the whole family unit and how the baby affects the family unit. So its really important that parents feel like they can trust the advice their pediatrician gives and feel like they're not being judged by how they feel and what they're bringing to the table.
Comfort should also be a big part of choosing a pediatrician. How comfortable are you when you come visit this doctor? Are you going to be able to remember the answers he gives you? You also want a pediatrician who you feel is personable. It's just like any other relationship—some people you like, some people you don't like. So if it's not an amenable situation, I think it is important to try an alternative.
I wouldn't go into a meet-and-greet with a pediatrician and pretend that you're interviewing somebody for a job. Doctors have sat through many interviews before and it's a little bit disconcerting. You can do the research online to get a feel for the doctor and how he or she approaches medicine and how he or she approaches kids.
The most important thing is how do you feel when you leave a practice after a meet-and-greet. Do you feel like your questions were answered? Did you feel like you learned anything from the conversation? Did you feel at ease and comfortable in the office and while talking to the staff? That's what you want to take out of a meet-and-greet.
Are there any questions you wish parents would ask you during an interview?
This is more of a New York thing, but sometimes—and most people don't talk about this—having a baby can feel alienating or isolating, even if you live in a family-oriented neighborhood. So I always ask potential patients where their families are, how available their family is, and what kind of support system they have. Their family and the help they can provide is important. I love when people ask me questions like this, not just questions that are on those pre-made lists of questions to ask from an online blog.


Your office has a sick and a well waiting room. Why do you feel it is important to offer both?
The research does not actually support the necessity of having a sick waiting area, but it's really about feeling comfortable and making the journey as smooth as possible. So we offer the option for sick patients to sit in a separate space, so that if you're bringing in a baby for a well visit, they won't be sitting next to a kid that could potentially get them sick while you're trying to keep your child healthy.
Hai Cao, M.D., received his medical degree from Indiana University and completed his pediatric residency at New York Methodist Hospital/NewYork-Presbyterian Cornell. He currently practices at South Slope Pediatrics in Park Slope, Brooklyn.
Also see:
How Do I Calm My Child Who is Afraid of the Doctor?