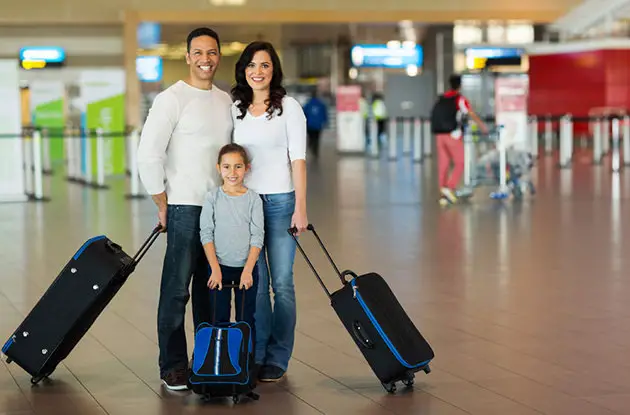 10 Tips for Traveling with Kids
Get can't-miss family activities sent to you!
Get the Best Kid-Friendly Activities
Sent to You Weekly!
Pediatrician's name and phone number
Health insurance information (insurer, group number, policy number)
Your contact information
Child's full name and birth date
List of allergies and description of reactions
Any medications that your child is taking
Recent or ongoing medical issues
Updated list of immunizations
And rather than scribbling all of this down on a stack of post-it notes or lugging a file around, you can consolidate everything in a personal health record for free on Kinsights—they'll keep it organized, private, and secure. Before you head out the door, print a copy and toss it in your carry-on bag—along with those fruit loops and sticker sheets.
Jennifer Chung is co-founder of Kinsights. Kinsights is part parenting community, part online health record that provides parents a safe place to seek answers to their questions while also helping them track their child's health information. Organize your child's growth and development milestones, immunizations, medications, allergies, and more. For more information and to sign up, visit kinsights.com. You can also find Kinsights on Facebook and Twitter.
Also see:
15 Tips for Traveling Moms-To-Be
14 Tips to Help Make the Best of Your Road Trip
7 Tips to Prep Your Home Before a Vacation