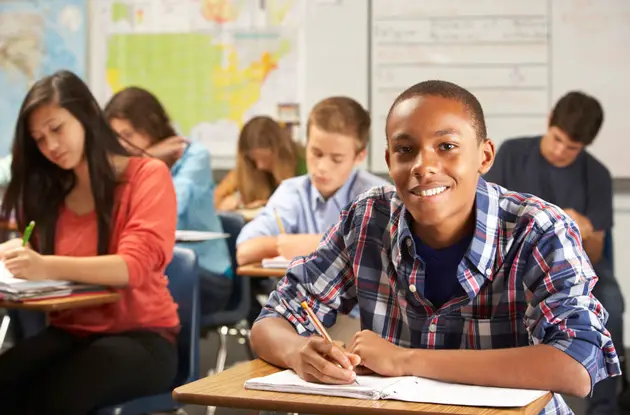 How to Prepare for High School Admissions
Yasmin Castro shares five tips for making the high school admissions process easier.
Get family activities sent to you
Get things to do with your kids
Delivered right to your inbox
Be open-minded.
The "best" school may not be the best fit for your child. A school with name recognition and a student body of 3,000 might be overwhelming for someone who prefers a more intimate learning environment. Breakthrough New York helps families find high schools that are suited to the talents and interests of their individual child, and encourages all parents to take a similar approach.
Cultivate autonomy.
In high school, students are quickly thrust into a world where a certain level of independence is expected. Encourage self-sufficiency to help your child thrive in the face of these changes. Kids who have experience navigating the subway, preparing their own lunches, and sending their own emails will be better equipped to juggle the academic and social challenges of high school life.
Prepare for more than just the test.
While preparing for standardized tests is undoubtedly important, don't forget to help your child build social and conversational skills. Research shows that family dinners have a myriad of benefits, and they also present an opportunity to spark a deeper dialogue, beyond the day-to-day. Whether you discuss news articles, books, or politics, these conversation skills will be invaluable for high school admissions and job interviews.
Although tackling high school admissions is overwhelming, if you approach this time with these tips in mind, you will find it becomes more manageable. Best of all, the lessons and skills your child gains throughout this process will continue to serve them in the years to come.
RELATED: Tutors, Test Prep, and Academic Enrichment Programs for Kids in Manhattan
Want more content like this? Receive our Scoop packed with great ideas